Today we'll be discussing King
Before Diving in here's some topline information about King:
King of course as everyone knows is owned by ActivisionBlizzard

Activision Blizzard posted $8.8bn in revenues in 2021 (highest ever)

King made up 28% of that coming in at around $2.5bn which was their best year to date

King grew an impressive by $416m in 2021 or by about 19%

Interesting thing is that Activision Blizzard grew by about $800m (10%) in 2021

This means that King was responsible for 50% of Activision Blizzard overall growth in 2021!

In other words King is a beast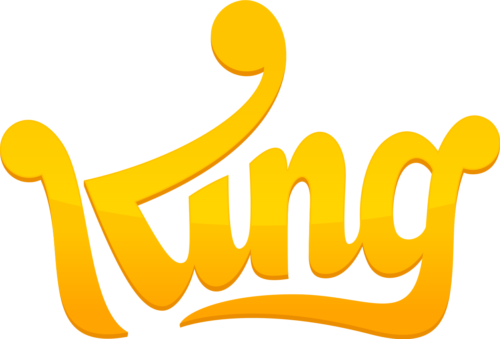 Part 1 – UA
General UA info:
UA team is called performance marketing team and looks like they split their team between social and adnewtorks. On the other hand, they have a head of UA they hired only 6 months ago after 7 years at Match – online dating app. 
King is hiring like crazy at the moment for multiple UA positions, which could mean they understand they can do better, but need more manpower or a lot of people left and now they are trying to replace them. My assumption would be a lack of talent or they are underpaid. I just found out one King employee is working with me on one of my projects 😀 I thought he/she is fulltime with them and not at King.. haha
King doesnt love agencies, they work only inhouse on UA, but working with external agencies. But they have external help on creatives. 
Spending mainly on 4 games:
Android CC soda Saga, CC, Farm Heroes Saga, Pet Rescue
iOS CC 
King has started to ramp up the UA activities in the last 90 days mainly in the last 1-2 months with these 4 games I mentioned. Interestingly enough, only Candy Crush is spending heavily on iOS, not their other games. Why would this be? Would be great ot
Top UA Channel for all games, big surprise for me – Applovin. I know it looks like we are against Applovin in the last sessions but its quite opposite, I was just surprised how much match3 traffic they have. But now that I think about it, it makes all the sense with their Matchington mansion and Project makeover games they scaled heavily. Lot of that success is thanks to Applovin inventory. (hope I dont get corrected! :D) 
But not for the original Candy Crush – we see the same pattern as we discussed with Rovio (Google Ads the main UA channel, well done!)
Company wide they are using around 15 UA channels, besides the main ones (FB, UAC, Unity, IRSC, AL) we can see some traffic coming in from Tiktok, vungle, mintegral, adcolony, chartboost, twitter, but we also see very small tests on reddit, pinterests, yahoo. So if you compare King to Rovio, I would say King is diversifying the UA portfolio way better. 

Interesting facts!
CC iOS top 5 countries (spend) – DE, US, AT, AU, CA
CC GP top 5 countries (spend) – US, CA, AU, UK, ID
CC spending 90% of budget on Google UAC. WOW! Then we have FB, Unity & Vungle. But started pushing on AL as well in May. 
With these other games – Soda Saga, Pet rescue and Farm heroes, 30% of the budget goes to Applovin. Then Google (DUH!) and FB with Unity.
Creatives
King is working mainly with gameplay in creatives – WTF! The only thing they've done to iterate on their gameplay is adding little face (eyes and smile) to their candies on the board in creatives so they are more cute. (and I kinda like it as well :D) 
They are not consistent in using the female hand. They use hand without nails and with red painted nails. 
Still running winter creative. Hey guys, check your unity Soda saga account from time to time. It doesnt make any sense, its May! Sorry I take that back, also Facebook and Google. 
With Farm heroes saga, they are trying to copy the Royal Match creatives but with some weird combination of tournaments & leaderboards. You see the classic match & help scenario but in Farm Heroes saga creative they are showing a tons of headlines in your face so you really dont know what is going on there and where you should focus. 
They are also copying with Pet rescue saga the Royal match creatives. But in this case we always see the pet is actually rescued. This type of creative works mainly because you see FAIL. You really want to see the King/Pet to be saved, but in the end it didnt happen so you download the game and save him by yourself! 
Suggestions:
Ramp up the volume on Unity for Crist sakes. Unity is working really well for Merge games, cooking games and other female oriented games. It needs some extra manpower to pull that off, but that should be doable (now that they are hiring heavily)
Experiment with an external pair of eyes. I know in the corporation like King, it can get very political, but a new fresh pair of eyes sometimes helps uncover things you dont see, since you are in the weeds too much. 
Creatives, try ASMR creatives. Slicing candies? ASMR slicing was the top hypercasual game for some time. I can see similar creatives as Calm is doing, very relaxing and calm ASMR concepts. 
When you copy competitors, be sure you understand why the creative is working for them and try to improve it not the opposite.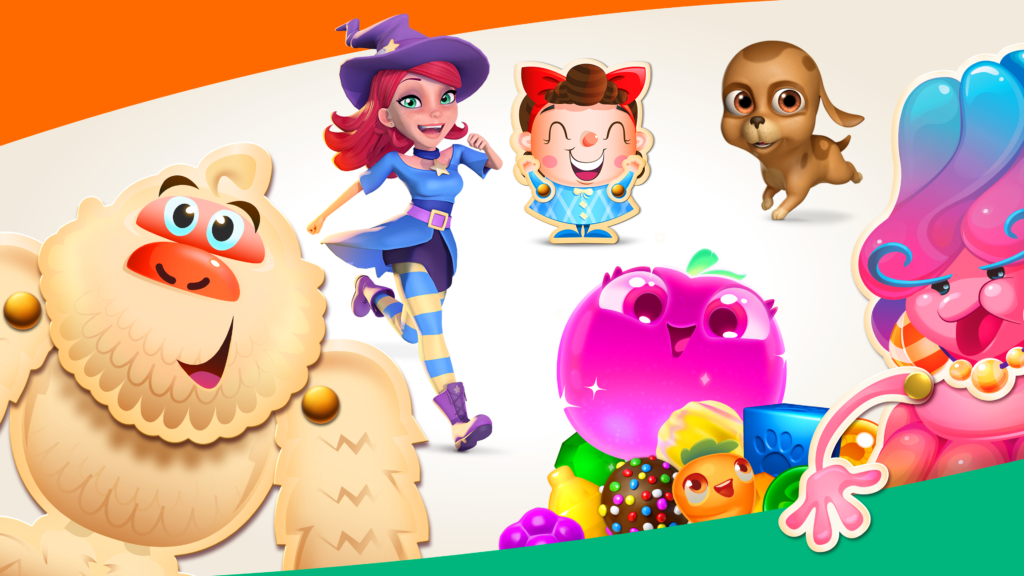 Part 2 – Admon
This was a bit more challenging one from an ads perspective . King is an absolut juggernaut plus their costs and revenues are not really broken out in the ActivisionBlizzard financial statements
So I played everything from Candycrush to Bubble Witch 3 to Crash Bandicoot. And man Candycrush is such a polished game, I've not played it for years but it's so clean. Just a shame I was playing it for the ads. Most of these titles are ofcourse except for Crash and are super IAP heavy. But I did start getting ads after some time in all of them. 
I got a very well made ATT prompt in all of the games that even let me see all their ad sources – so no easy win there. The ads I got were mostly gaming ads from Unity, Admob, Ironsource and facebook. So still no warning flag there. I was starting to lose hope to be honest…I got close to calling Remo.. So that led me on a hunt away from the games and into the ActivisionBlizzard 2021 annual statement.. which by the way, compared to Rovio's Annual statement this one was boring AF.. guys ever heard of colors? I guess when you make 8bn/year you're not allowed to have fun anymore.
Anyway nestled in on the bottom of page 61 of this 68 page document.. Thanks alot for that.. I found the chink in King's royal ad armour.
"The pricing and terms for all our [revenue driving] advertising arrangements are governed by either a master contract or insertion order. The transaction price in advertising arrangements governed by an insertion order is generally the product of the number of advertising units delivered (e.g., impressions, videos viewed) and the contractually agreed upon price per advertising unit." 
That means that King is not selling their impressions on the open market and is selling it in the old school media way by negotiating prices with ad networks in a contract!
I logged into an analytics platform and took a quick scan of the SDKs of the top 9 games by DAU. Candy crush 3 ad SDKs (ironsource, admob, Facebook). And all the other 8 games except for CrashBandicoot (which had 4 ad SDKs) only had 2 ad SDKs (Admob and Facebook).
So the general rule of thumb with ads is that the more ad SDKs the higher the eCPM due to competition.  And now I can start making some educated assumptions here based on my own experience and the data I have
I took the 9 biggest King games by DAU which start at 20m DAU (Candy Crush) and went all down to Bubble Witch 3 that has 28k DAU. I only assumed they have Rewarded video ads and estimated ad viewer rate between 20-60% estimated on what I saw. Lower end here is Candy Crush and Candy Crush soda saga and the higher end is Crash Bandicoot. 
Imp/DAU I handicapped for the 9 games in the range of 1-4. Same rule here.  Due to their large user base this brought me to a number of 13.1m impressions per day
This brings us to eCPM – I have no way of knowing what their eCPM is since they negotiate it with mainly two networks; Facebook and Admob. So this is when we add a grain of salt
I picked a number and assumed $17 global eCPM – If you work at King and you want to leak me the real number I'll put my email in the show notes as then I can easily plug it in into the model.
I went a bit low here since it's negotiated and only with like 2-3 networks which in my experience will never give you the same price as the open market.
 That brings us to around $250k/day in ad revenue or $91m a year. This is 3.5% of King revenue. 1.04% of overall ActivisionBlizzard revenue comes from King Ad revenue
So if you launch a game on the open market with only 2 networks at the scale that King has you will not be reaching your full AdARPDAU potential. Any game over $20k/day you need at least 5-6 networks. I've done this on larger games where you go from just 2 or 3 networks to 6 and eCPM usually increases about 30% after optimizations. 
Using this number I estimate that if King sold it's inventory on the open market while adding more networks they will increase their daily ad revenue to $311k/day or $113m a year. That would mean roughly a 1% increase in overall revenue for King or 0.3% for ActivisionBlizzard.
So these numbers are a bit shaky since I don't know their starting eCPM. But what I will stand by are the ratios. That is to say whatever is their starting point I think that there is a roughly 30% gain if not more in revenue to be made by selling their inventory on the open market or even negotiating with more that 2-3 networks. 
And there you have it, at least a $22.7m/year from ads can easily be achieved for King. But I want to add here that if these contracts are not well negotiated it could probably be double that.
Part 3 – Game Design
To be added soon:)