The web3 (blockchain games) hype is all around us and I have to confess I am really interested in it. Its been fascinating to watch what is going on, what kind of games are being developed and how much interest from investors is in the blockchain gaming space. According to Jon Jordan's list of publicly https://gamestx.substack.com/p/2-billion-invested-into-blockchain?s=r announced blockchain game (and metaverse) investments, we've broken the $2 billion figure for 2022, and that's with two weeks to go until we close out Q1.
In terms of comparisons, here are some numbers:
2022 Q1: $2 billion
2021 Q4: $1.6 billion
2021 Q3: $1.2 billion
2021 Q2: $400 million
2021 Q1: $430 million
With these figures invested, we are about to see a new wave of games built on blockchain or mobile games with a blockchain layer. The question is:
How do you soft launch, global launch and market blockchain games?

Can you use the "old web2" UA framework?

Are there similarities or you need to use totally different marketing methodology?
This was published some time ago on mobiledevmemo.com:
"Currently, launching and scaling a web3 game is mostly done via Discord, the community management platform, and through PPC web advertising on platforms like Facebook, Google AdWords.
Some large crypto communities and blogs also offer revenue-share promotion opportunities, in which they advertise a web3 game in exchange for a share of the revenue generated by any new users engendered by the campaign.
Often the marketing beats that utilize these promotional channels are organized around pre-release token sales for in-game assets and at game launch, but few web3 games run the type of performance marketing common to the mobile free-to-play gaming category, which is referred to as user acquisition."
While I agree with some stuff like web-based advertising via Facebook & Google, there is a huge crypto audience on twitter and reddit. Its just not that black and white honestly.
Lets take a look and make a comparison between web2 and web3 marketing activities::
Web2
Traditional UA – facebook, google, adnetworks, tiktok
ASO
AEO, VO optimisation (ad roas vs iap roas)
AEO engagement events
Influencer marketing
Fb fanpage
Appannie/Sensor tower
MMP tracking
Marketability tests 
Web3
Twitter, Facebook, Google, Reddit, Tiktok
Landing Page CRO
Discord, Telegram
KOL / airdrops
Written AMA, live AMA
Medium blogs (developer updates, news, announcements)
Twitter spaces
Dapp Radar, Nansen, Rarity Tools
Whitelists contests, Tokenomics, Whitepaper
Google analytics, Matomo, Segment, Mixpanel
NFT Pre-sale market validation 
Guilds
Email marketing
Guilds as an UA tool
There is no one single definition for what a web3 guild is, they're generally considered to be a collective of crypto-enabled developers, designers, and thinkers that share resources (be it knowledge or labour) in the pursuit of a common goal.
In a way, you can think of web3 guilds like craft-specific DAOs where members work together and contribute to projects.
As they do so, they earn financial rewards/equity in the organization in the form of tokens.
P2E gaming guilds are unique in that instead of bringing together people to work together on projects, members of P2E guilds like 
Guildfi
 and 
Yield Guild
 contribute by playing blockchain-based games (e.g., Axie Infinity) together; sharing earnings, rewards, and crypto knowhow in the process.
Guilds are entities that can have a lot of active members all adding to DAU of the game, retaining at an incredibly high rate. 
Influencers vs Airdrops
Lets start with what an airdrop is:
An airdrop is a distribution of a cryptocurrency token or coin (or NFT) usually for free, to a large number of wallet addresses. Airdrops are primarily implemented as a way of gaining attention and new followers, resulting in a larger user-base and a wider disbursement of coins/NFTs.
Recent case study:
RTFKT Studios and Nike have finally released their first NFT with the "MNLTH" drop. Airdropped exclusively to Clone X and PodX holders, the NFT is as ominous as it was heavily anticipated.
The co-branded NFT is built with a dark metallic look with various patterns carved into it. The Nike Swoosh and RTFKT logos shine on the box, which houses an unknown object.
All in all, nobody knows what is inside but MNLTH went immediately on sale for $30k. It created so much buzz around the company and brand (plus 2.6mill in revenues for RTFKT, pretty good eh?
Does this remind you of something? To a certain extent, I would compare it to influencer integration into games. Very similar to Ninja & Raid Shadow Legends. You are trying to get to the new audience by using him in the game. 
Ninja->RAID, MNLTH -> clone x & podx . 
I guess the only difference is, you can't sell Ninja for 30k.
NFT Pre-sale market validation 
(a.k.a web3 marketability test)
Last year our friends at Lucky Kat sold 5,555 NFTs for its forthcoming game Panzerdogs in 15 minutes, making $1.1m. The team announced the game in crypto-friendly online communities and built followers on Twitter and Discord. The tanks and the avatars were minted as NFTs and placed on Solana marketplace Magic Eden. They had an amazing start. 15 minutes and everything was sold. This is a great validation of the project. Players really want to engage with this project.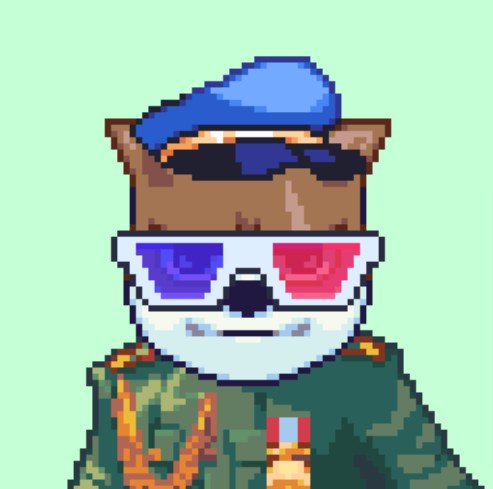 Important Web2 -> Web3 twitter thread
3/ On the LTV side, in addition to 2 existing Axie revenue sources of breeding + marketplace fees. I'd also assume that IAPs (non-monetary items) would be paid in SLP and then be burnt. One needs to carefully balance/optimize the LTV and the economic sustainability.

— DeFi Vader (@DeFiVader) February 14, 2022
5/ Economy/tokenomics design itself is a product that is as crucial as the gameplay. A good design of P2E/NFT rewards can increase LTV (ownership vs expenditure "feeling") and decrease CAC (conversion, wom) while a bad one can result in an unsustainable ponzinomics model.

— DeFi Vader (@DeFiVader) February 14, 2022
7/ Another important prod is the Discord server. A good Discord community that makes players feel like "home" and subconsciously provides desirable emotions can flourish. This won't help with widening the top of the funnel but will help with conversion (CPI) and engagement (LTV).

— DeFi Vader (@DeFiVader) February 14, 2022
8/ The Discord community should ideally be led by 2; a product manager who continuously optimizes processes through various tests/experiments and a well spoken, high EQ marketing/PR/communications/social media manager who executes on the tests/experiments.

— DeFi Vader (@DeFiVader) February 14, 2022
Final thoughts
I think we need to distinguish two phases of the blockchain games lifecycle. 
Before the game is live: community building, social media hype approach, NFT pre sale, airdrops etc
After launching the game: more traditional UA comes to place that consists of marketing campaigns on Twitter, reddit, google adwords and facebook.
UA will still make the majority of the expenses for a web3 game studio. 
Totally agree with what DefiVader mentioned in the thread:
Web2 UA -> Brand marketing + Performance marketing
Web3 UA -> Web2 UA + P2E/NFT rewards + Discord community + Influencer marketing
Building community is definitely important, but not scalable marketing solution!