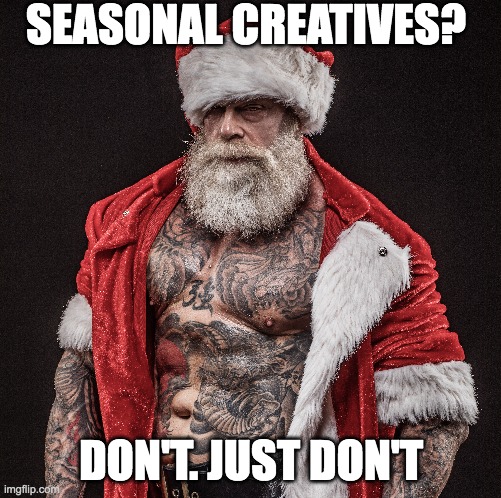 Yeah, it is that time of the year when every rep in the world tells you to adjust your creative process to produce Christmas creatives. Honestly, such a waste of time and resources. Never worked for me in my whole career and this tattooed Santa is my witness I tried really hard. 
But if you really really really have to do it, try this
Can you tell why this works?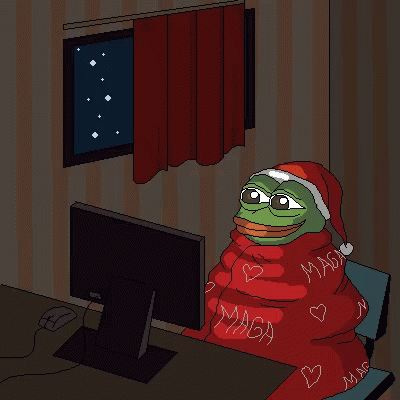 Creative & ASO/store alignment is a really important part of the whole mobile marketing strategy. You are setting certain expectations for your players when they see your creatives. In this case, you show them Christmas creative, but the only thing you have in your Appstore in Christmas theme is your icon. That is not going to work. Keep this in mind when creating your ads and preparing Appstore visuals such as icons and screenshots. Create one seamless experience for your players. Conversion rates are going to explode! 
Creatives->icon->screenshots = one experience
Let's just have a Christmas icon, that will do the trick. Nope!
Has this ever worked for you? Be honest …
But wait, where is the ultimate guide? I guess you got click-baited, but at least you got the ultimate truth. There are no best practices. The only best practice is the seamless experience. Save your resources, run the regular creatives you produced and optimise. If you decide to do it anyway, do it properly!