Everything is changing so rapidly in the gaming industry these days. How can you predict what's going to happen next year? Without proper data?
Let's predict what others will predict. Ridiculous, right? Same as the prediction you will see/hear for 2023.
Is this an ironic list? Maybe!
The only predictions that are actually based on the real data are the ones written by Deconstructor of Fun. That's the only thing you should care about. Full stop!
Okay, for the sake of fun. This is what you are going to hear in the next few weeks:
Disclaimer: This is not supposed to insult or make fun of people who make predictions. Don't take it too seriously!

#1 Generative AI is the future of mobile games (marketing)
Let's start with the most obvious prediction of ALL!
Unless you are living under a rock, you have probably been inundated over the past few months with a deluge of articles about generative AI. From AI-generated art winning competitions to AI chatbots writing college papers, it appears that 2022 is the year that AI has finally captured the popular imagination.
More recently, LENSA has overtaken social media (it is fucking everywhere!) with its avatars based on real-life people
Don't get me wrong. I am a big fan and user of the Generative AI! It powers one of the segments in my newsletter! Guess which one? 
But everything has it's limits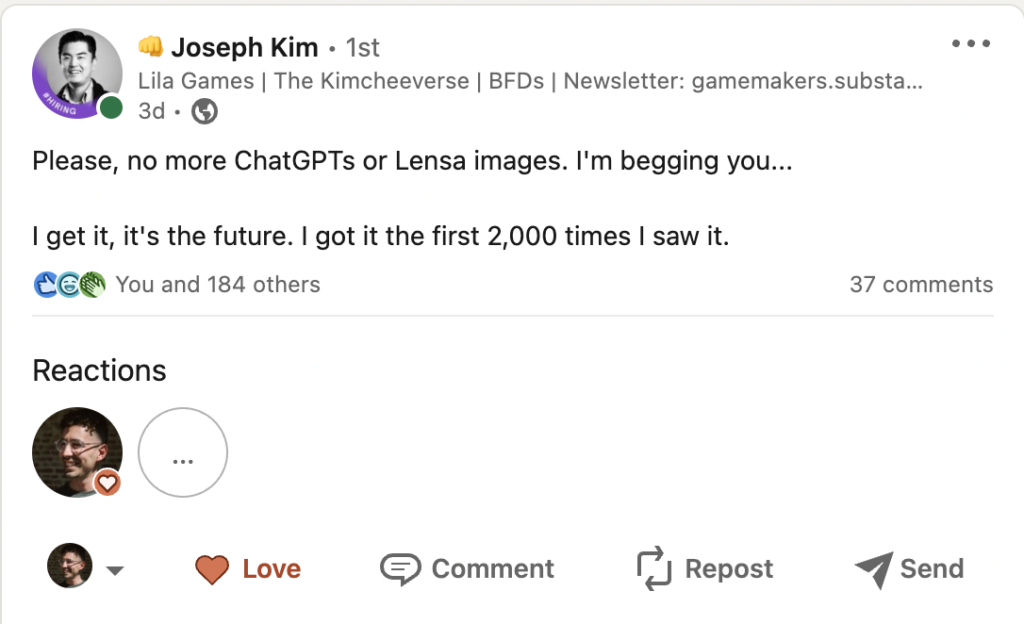 A shit ton of startups are now working on applying generative AI to more complex media formats, including audio (text-to-speech, music), 3D modelling, video, and animation.
Here is the is the largest AI tools directory. Browse 350+ AI tools in various categories like marketing, image generation and video editing.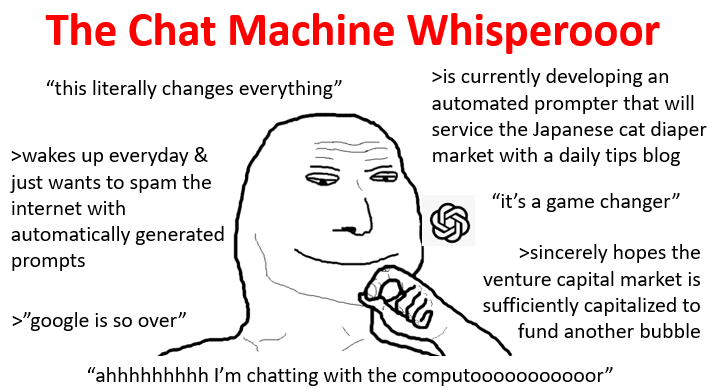 Generative AI is going to be used mostly in ASO for generating icons, feature graphics and writing descriptions. Everybody can see that already. We are still a bit far from video, but who knows right? 
#2 Hypercasual genre is going to die (but this year for sure!)

How many times have we heard this? This is something that comes up pretty often in all the discussions. It was supposed to die because of the recent Google Interstitial policies. Guess what? Nothing happened!
Looking at the number of downloads for few hypercasual developers, doesn't look like they are slowing down. Remember, hypercasual game developers are hustlers. Trying to find loopholes all the time! They won't die easily and without the fight.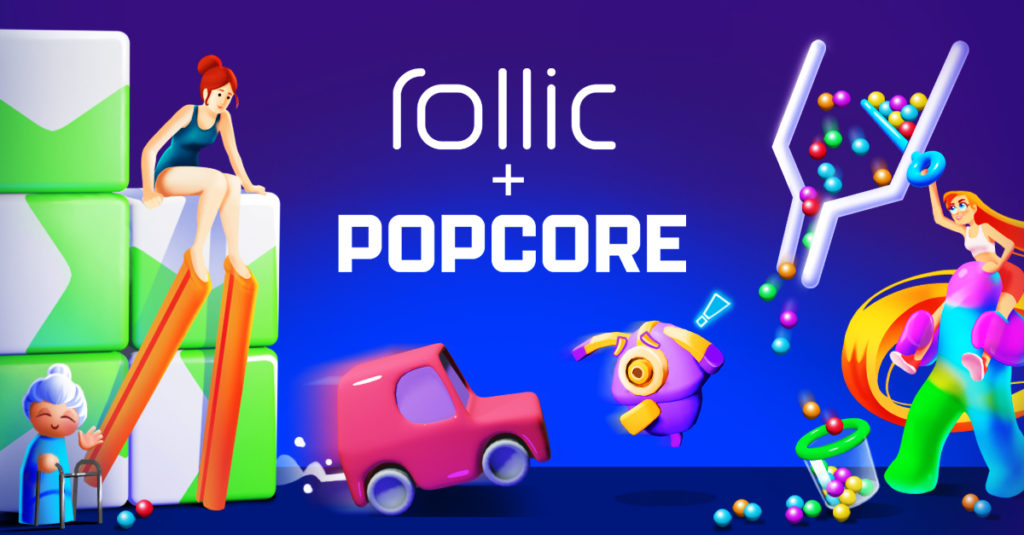 In November 2022, Rollic has acquired Popcore, an independent mobile game developer based in Germany. A leader in the puzzle genre, Popcore is home to chart-topping games such as Parking Jam 3D and Pull the Pin!, both of which achieved the status of being among the #1 most downloaded games in the U.S. Apple App Store. 
IMHO! This acquisition suggest exactly the opposite of death for this genre. 
#3 UGC is the future of UA creatives
O-M-F-G! User generated content is coming to gaming from e-commerce (at least I have been seeing it there before) Got some cool new clothes that you're ready to show off to the world? Chances are you'll snap a pic and post it on your social profiles. Or maybe you've received a fancy new product, and you post an unboxing video to your YouTube channel? Whether you know it or not, both of these examples are user-generated content (UGC).
Opera event started producing this type of creative a long time ago. Before it was cool! Now with TikTok emerging as a great UA channel, everybody is talking about UGC. Now we have companies like Babblestock founded by my friend Toby, that help UGC-ify your UA videos easily. 
Honestly, it doesn't work for every game out there.
Also, don't you dare thinking that slapping a creator on top of your UA video will save your game. 
#4 CTV is going to rock the UA world in 2023
Heard of CTV? No?
Connected Television and its bedfellow OTT (Over The Top) refer to the TV device and the content streamed over the internet to watch long form television programming. It encompasses subscription-based Video On Demand streaming services like Netflix or Disney+ and Advertising-based Video On Demand streaming services like Hulu or Pluto TV. 
To most viewers, it's just TV, but to advertisers it's a brave User Acquisition new world that allows for granular digital targeting in a premium video format.
Early on, brands integrated CTV into their advertising strategies in the same way they would have worked with traditional broadcast networks, but as prices lowered, RTB (Real Time Bidding) machine learning matured, and reporting became more transparent, CTV emerged as a valuable net new channel in the digital marketing landscape, with the power to deliver measurable results.
CTV is an impactful performance marketing channel all along the marketing funnel: it drives brand awareness, but also delivers unprecedented consumer engagement with a 97% VTR (View Through Rate), all with the flexibility and median CPM rates usually associated with other digital channels. Most importantly, it places television advertising within the grasp of thousands of organizations and brands who never would have had the budgets or the staff to manage traditional linear TV campaigns.
No bullshit gaming podcast two & a half gamers break!
#5 SKAN 4.0 – IDFA & privacy sandbox 
SKAN 4.0 is going to change the UA world. Is it though?
Several key updates to SKAN 4.0 promise to make the framework more accessible and useful to companies looking to measure the performance of their mobile marketing campaigns.
There will be a lot of predictions explaining what the SKAN 4.0 is, how and why it's different. But no one will tell how we could use it for better iOS campaigns next year. Why? 
Because nobody knows yet!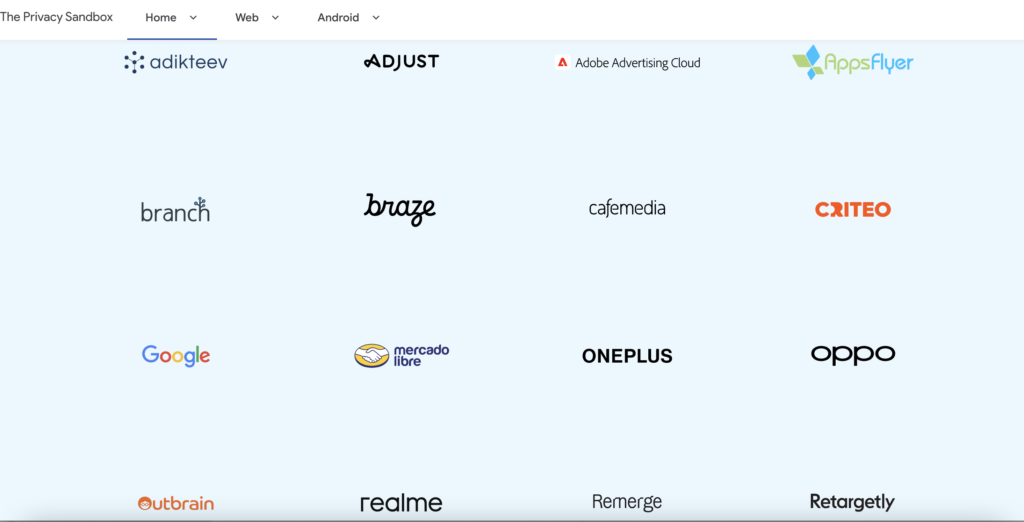 There is also a very limited amount of information regarding Privacy Sandbox, but at least Google relies on contributions from many companies testing the new technologies
#6 IP is going to be more important than ever
With the ATT and IDFA "apocalypse" the IP is being discussed almost every fucking year. This is very similar to the "prediction" about hypercasual death. 
How many times do we need to read this prediction? 
#7 Resurrection of playables
Every year, something is going to be resurrected.. I believe this year its going to be playable format. Connect that to UGC? 
Combining the interactivity of playable ads with the trustworthiness of UGC. BAM!
Playable ads offer users an insight into the game's functionality before downloading, which can drive better retention and potentially increase LTV.
Additionally, UGC creatives are able to decrease CPIs by 50% in some cases (or in fact in some game genres and verticals) with higher CTRs. 
According to a one vague survey conducted among consumers in the US:
92% of marketers believe most or all of the content they create resonates as authentic, yet 51% of consumers say less than half of brands create content that resonates as authentic
Survey also says UGC impacts their purchasing decisions as it humanises the brand and raises its trustworthiness. This is popular in the e-commerce and brand space. Still waiting for a survey amongst gamers. Would it be the same?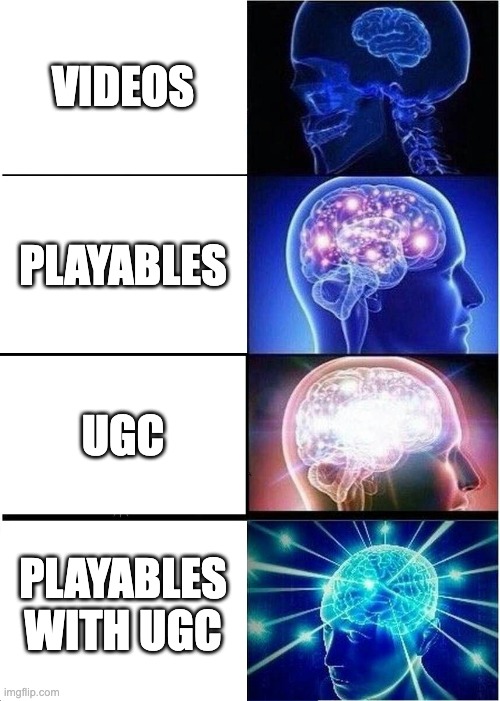 #8 Metaverse here, Metaverse there
What would be a prediction without metaverse? No way!
Metaverse is built on a single integrated ecosystem,  quite similar to that of the internet. In the near future, it is highly likely that independent Metaverse platforms with separate economies and the ability to move assets and objects between worlds would come into the picture.
Problems about security and privacy have always been a concern. It is predicted that the metaverse will offer new challenges for cybersecurity, privacy rights, regulatory compliance, brand reputation and anti-fraud efforts. Can it get any better? 
Throughout 2023 brands will continue isolated marketing campaigns around hype Metaverse topics, without connection to the larger marketing toolchain (CRM, global loyalty programs, customer support), nor connected to the core business.
We will see the first brands extend into shared immersive branded experiences across both the physical and digital worlds, connecting fans of the brand to others around them.
"Responsible Metaverse" capabilities, bridging the gap between technology, design, ethics, and politics, will become a differentiator and enabler for Metaverse companies, similar to "Responsible AI" capabilities in the AI field.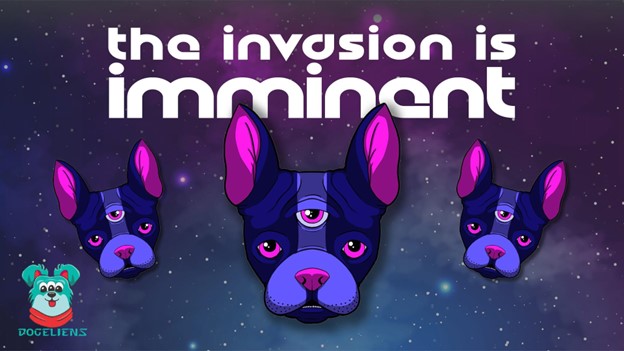 Yeah yeah yeah Metaverse here, Metaverse there… bla,bla. 2023 is the year of the Metaverse, it will grow exponentially. Again! 
For some reason several VC's seem to think that "mobile F2P is dead".
To all of you on the same side, yes it's dead. Please move to console or/and AAA game production and leave mobile. 
So you ease up the competition for us, non believers. Thank you very much!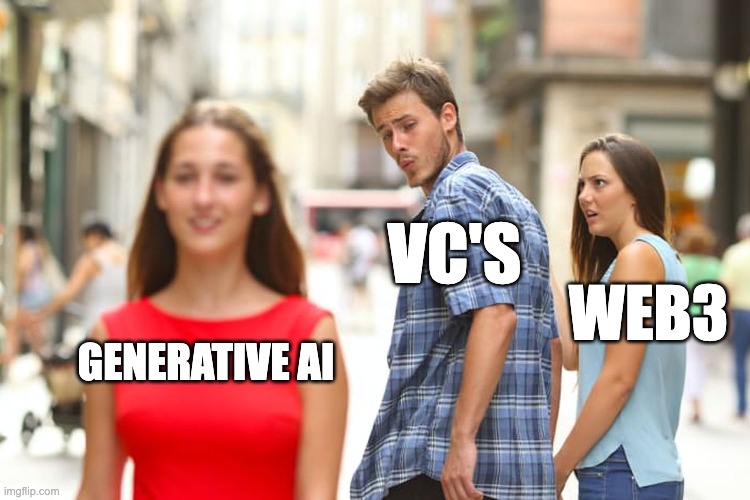 I guess this is very much connected to all the bullshit around IDFA Apocalypse. Here is actually a guide how to run profitable UA on iOS14 because I love you. To return the love, subscribe to my newsletter!
#10 TikTok is the new Facebook
Facebook posted revenue declines, as the social-media giant wrestles with a vortex of challenging business conditions that have combined to shave more than half a trillion dollars from its market value so far this year. 
Facebook, ehm… Meta is battling a host of challenges, including the tough macroeconomic climate, growing competition from rival TikTok and the fallout from Apple Inc.'s ad-tracking changes, all of which have taken a toll on its massive advertising business.
What it actually mean for us? We saw a huge quality dip on facebook last year and it sucked balls. Now its going to get better .. hahaah yeah for sure! 
Here comes the game changer! TikTok is going to be the new Facebook in terms of UA channel mix / diversification and we will see advertisers moving there heavily in 2023. 
Bonus! An actual prediction for 2023 
As you might have understood already. I hate predictions and in my humble opinion any predictions made without data is a big pile of shit. Never the less, this is going to be the only prediction I will make for next year. Same as I did the last year and it became true.
So what's gonna be the biggest game changer? 
Pretty sure you know games Topwar or Kingdom guard. These games are 4x strategy games, but you can't see that on a first sight. 
They started leveraging different genres as their onboarding. Topwar uses merge and Kingdom Guard tower defense to decrease CPIs and ease the onboarding into their 4x strategy game that appears in the game after the tutorial and after you play the game for some time. 
First impression of Kingdom Guard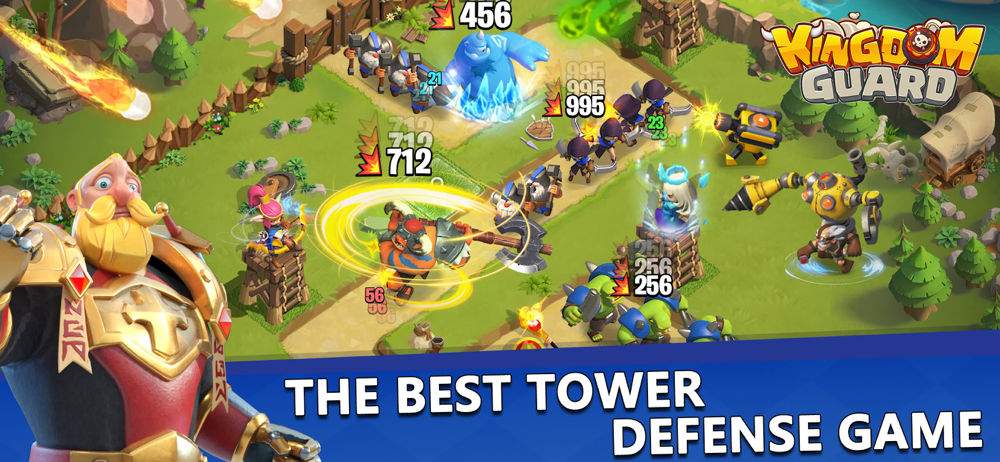 My sense is that we will see this more and more next year from different genres and not only in those were we see high CPIs already (which is match3 and/or RPG)
There you go – using different game genres (preferably those with low CPIs) as onboarding for your game. Thats it!
If you are looking for data to back this up, here you go!
Any prediction that I missed? 
Oh wow! You made it until here! You must be very engaged. I like that type of players.. Ehm, people!
Please share this article with your industry friends. It would mean a world to me.
Also, subscribe to my newsletter. It's so honest it might actually annoy you. If you are easily annoyed, please don't subscribe.
Subscribe to Brutally Honest Newsletter
UA Insights so honest it might actually annoy you
.