Everything was changing so rapidly, we needed to be on top of our game and monitor closely all the channels. Sometimes it felt like being on a rollercoaster. One week Google was performing well, another week Unity was scaling with the new creative winner, Facebook AAA campaigns were down, but LAL or interests suddenly worked.

Having Facebook as one and only UA channel is dangerous and the times when you could use FB up until the 1M monthly spend are gone. UA channel mix needs to be diversified even more. My UA go to channel was and still is Facebook, even though the quality decreased heavily in 2021, but I am running google UAC and Unity ASAP.
Learned not to listen to every mobile marketing expert out there (hah me included :)) You can hear best practices left and right, do this, do that or don't do this or don't do that. It's usually good advice, but without context. So do your own homework and don't try to do everything you have been told. Try your own way.
The main thing I have learned is the ability of the gaming industry to adapt to whatever happens. No IDFA, no problem 😉
Soft launch is a super important time for your game & your company. Thanks to IDFA changes, I am updating my Soft Launch framework. Stay tuned! 
Google UAC outperformed Facebook! Again! Facebook had a pretty good start at the beginning of the year. But since March, it was just terrible. Interesting, right? AAA campaigns stopped working completely and UA managers had to rely again on the good old Lookalike audiences & interests. Even though, Facebook is deprecating the interest targeting, you would be surprised how well it can work. While Google UAC works well for Android campaigns, iOS is crap. Don't even try … Country tiering worked really well for me:
T1 tROAS (US included)

T2 tROAS 
T3 tROAS
ROW tROAS
Don't forget to evaluate the country level ROAS to move countries UP or DOWN in tiers frequently. Based on your monthly budget and amount of data!
If your game is monetised by Ads, definitely reach out to your Google rep about Adbased tROAS campaigns. Google made the announcement about these campaigns sometime in the middle of the year. Originally, it was meant for Admob only mediation. But, thanks to peer pressure (this is pure speculation) you can run Adbased tROAS campaigns with other mediation platforms. Working like a charm, get on it ASAP!
Ultimate UA winner of 2021 is most certainly Unity ads. Fire up your CPI campaigns ASAP to get to ROAS campaigns on Unity. It is a necessary evil to chew through the CPI campaigns, but the ROAS campaigns are worth the pain. However, this is most probably something every developer realised during the year and that's why we can see $120+ CPM in US Android on Unity. Super competitive, if your budget won't allow these CPMs, wait until January. Should get better! iOS is a different story, continue reading to find out why…
Apple Search Ads still suck for gaming. Can't make it work at all. On the other hand, ASA for mobile apps is a must have UA channel. Interesting how different those verticals are.
Applovin & MAX – killer combination for Ad monetised games both in terms of Monetisation and UA. Be sure to use AdROAS campaigns with an appropriate D0 AdROAS target. Heard a lot of good things about this type of campaign and success stories about growing Ad based games. For me, didn't work at all. All in all, worth a try if you have 80%+ revenue from Ads. 
Playable hype might be over, but they still outperform videos on Adnetworks. Try your best videos and connect them with playables. Video+Playable end card creative format might work better than playable alone.  
2021 UA tips by Tomáš Belák
Tomáš is a multichannel UA expert with the expertise to spend multi-million budgets profitably with over 4 years of experience working in performance marketing. Helping 20+ games for companies such as EA, Lego, Boombit, Nimblebit, Frogmind, Big Fish, Pixel Federation
Google UAC text performance tip
Always try to experiment with new Texts & Headlines for a new Ad group

The headlines and text will kind of work as keywords for the algorithm and help it to target people who would find this relevant. 

Different text and headlines will be served to different users. 

"Tricking the algo" with new texts to get more spend
Unity showing campaign history – finally
The Campaign History & Performance tool shows the overall campaign performance in starts over the past 30 days and how these may be associated with any changes you've made to the campaign. This feature allows you to verify campaign changes and understand how these changes may impact overall performance, allowing you to better optimize your campaigns.
Age segments on Facebook 
If you don't know what to do with FB campaigns.  Age segment worked always like a charm during the whole of 2021.  Create one Worldwide Value optimized CBO broad targeted campaign with at least 3 Ad sets divided by ages (e.g. 18-34, 35-44, 44+) depending on the reach: 
try to have a similar reach per each Ad set.
The Budget is set at least 300/day, 

Fb algo black-box will do the magic.
2021 again saw record numbers in terms of IAP earnings, ad spend and ad revenue earned for developers. Here are some key takeaways I learned during 2021 that I hope you can apply to increase the ADARPDAU in your games. 
Moving to bidding is not always better
With the industry's slow but sure march away from price floor placements and towards bidders it's important to understand that bidders might not always increase your ADARPDAU. Having tested and worked with the Vungle Bidder, Pangle Bidder and Mintegral Bidder this year, one universal truth has become quite apparent: if your Rewarded Video global average eCPM is higher than $25 from, placements will still net you a higher ADARPDAU than working with bidders. Ensure that you always look at your historic data or set an AB test to compare Placements and Bidders from your network partners.
Personalized and Localized IDFA opt-in messaging
Lower LAT eCPMs on iOS was an obvious bi-product of iOS14.5. I typically see about a 25-40% price delta between LAT and IDFA eCPMs on iOS. The universal truth is that IDFA traffic is still a lot more valuable to advertisers. This year I've spent some time on optimizing the tracking opt-in rate and seen opt-in rates increase in some games from 12% to 42%. Here are my key takeaways:
Timing is important – Show your opt-in messaging as early as possible. Always keep it before your tutorial and ideally show it first when users open your game for the first time.
Messaging is important – Ensure that your messaging is short, confident and honest. I recommend something along the lines of: "We rely on your consent to keep our games free for everyone to enjoy. Please allow tracking and let our ad partners serve more relevant content to you. You can change your choice anytime in the app settings. Thank you."
Localise language – By localising your opt-in messaging in your largest Geos you'll see opt-in rates increase by 10% at least.
2021 Admon by Felix Braberg
Felix is the Director of Ad Monetization at N3twork inc. He currently manages the Ad Monetization for 20 games across N3twork's 1st party and 3rd party portfolio. Prior to joining N3twork Felix worked in various DSPs and Ad Networks.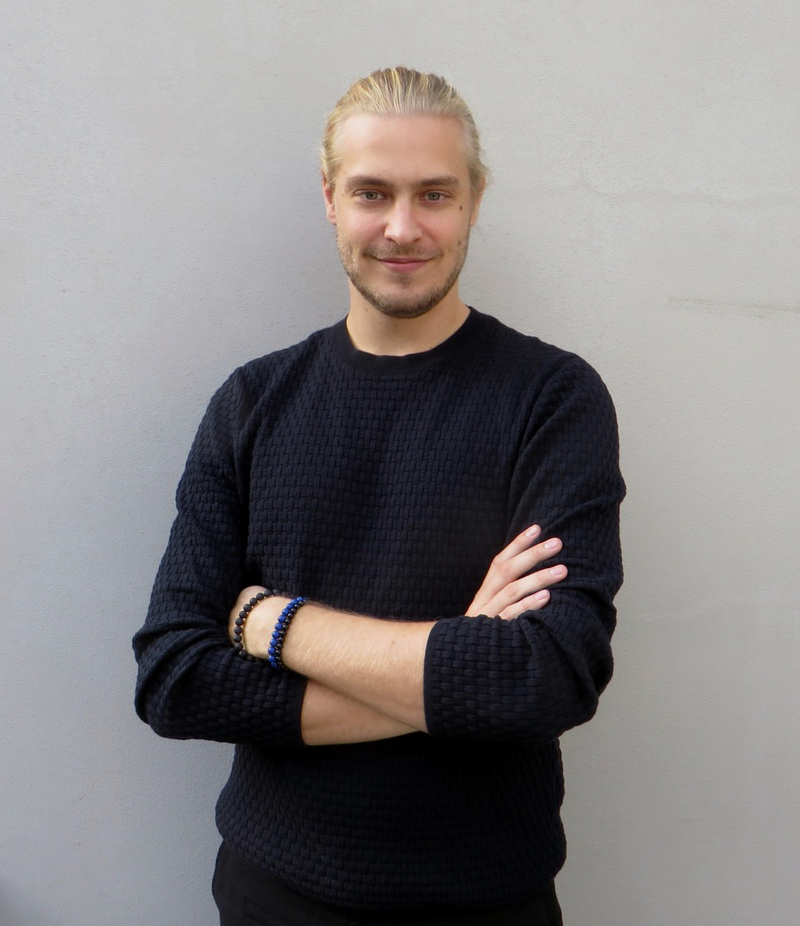 Add.apps.txt files make a difference
Add.apps.txt files can be a pain to maintain especially if you're managing multiple games with several ad network partners. This year I've managed the admon for around 20 games and looking at the numbers I can see that by adding or updating the Add.apps.txt file you can realize gains anywhere from 2-16% on ADARPDAU. I'd recommend setting a bi-monthl reminder to completely remake your add.apps.txt file to ensure that you're not missing any entries. The hassle really is worth it!
If you don't have good enough metrics, even with all the money in the world it's impossible to scale. If your LTV [lifetime value] is high, it can be scaled in a sustainable way because of the quality of the game. It always depends on the product. 
Game LTV always dictates your level of spend. Profitable spend! Machine learning-AI-driven UA tools or creative "automation" can help you with small incremental increases of spend and help you manage time more efficiently. But won't help you double or triple the profitable spend while LTV stays the same. That's just bullshit. Full stop!
Hypercasualise your creatives
Forget about the persona led creatives everybody is talking about thanks to the iOS14. The thing is, personas and motivations were here a long time ago. I guess it wasn't so popular to talk about back then. Let's focus on something else. Adapting hypercasual game concepts to your game. 
I'm pretty sure that you have seen these ASMR slicing videos because the ASMR Slicing by Tricky Tribe – my friends from Slovenia – was a big hit in the United states and I think number one for a couple of weeks. 
I am also pretty sure you have seen different games like Coin Master started slicing their coins. Why not to use it for other games as well. Slicing a tomato? Hell yeah! We are not talking only about ASMR slicing here. There are other concepts you could use. Great thing is, new ones are popping up every day! Check out my creative framework for more info! or below in the presentation Creative framework in the post IDFA world – TL;DR don't waste your money on iOS14 creative testing. 
User acquisition interview with Joakim Achren
Really enjoyed talking to Joakim. He is an absolute hero, entrepreneur and investor. Helping founders to learn and level up. We talked about UA basics, soft launch, IDFA fun stuff and more. Check it out, I am receiving a really good feedback. 
Contributing to a weekly podcast and bringing value to the discussion isn't that easy as it seems to be.  Thank you Manyu, Aaron and Nico for giving me the opportunity to express my (sometimes lame) thoughts and comments. I am really glad I can be a part of Metacast crew.  Looking forward to 2022 with David Mr. Sexy voice, Florian, Miikka & Anton <3  
If contributing isn't easy, then being a host is super super hard. I've decided to start a podcast in the Slovak language to educate our industry and help non-gaming people to join the ride. Word on the street is that we might add an English segment. Who knows?!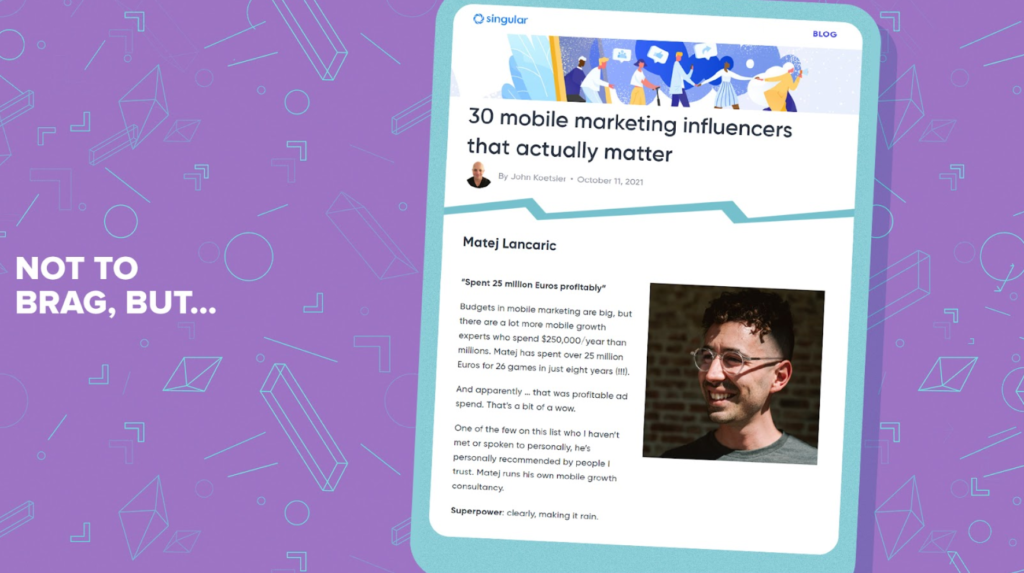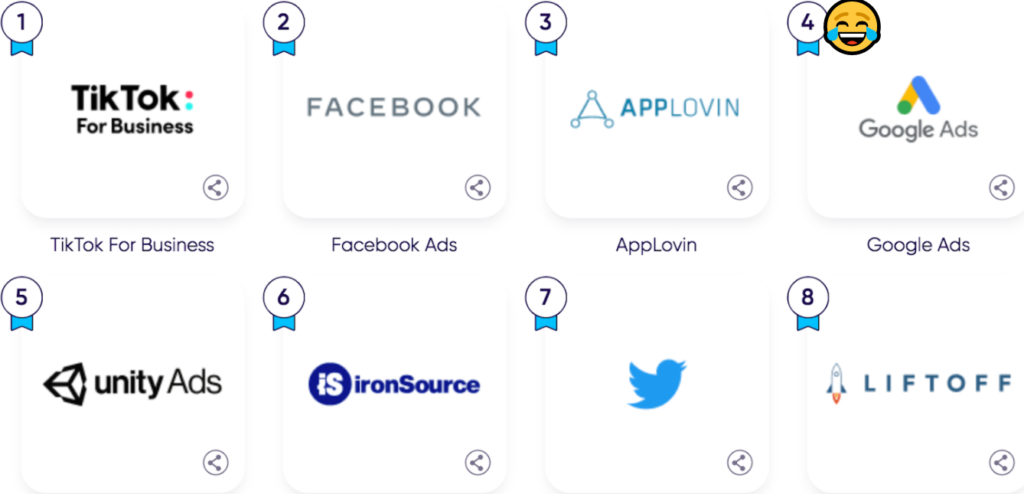 Thanks to Appsflyer performance index, you could get the a sense of what are the top UA sources in the new "privacy first" world. The UA channel mix is not the only important thing out there. You need to focus on the first 24h of the player journey and the amount of data you can capture in these first 24h. Use custom conversion schema (events + revenue brackets) to capture those events. In my case, this is the campaigns setup that worked the best:
Facebook iOS campaigns:
US MAI+Purchase AAA 
US Purchase AAA
T1 Purchase AAA
ROW Purchase AAA 
WW VO AAA (EN language)
Unity iOS campaigns:
US ROAS
T1 ROAS
Most of developers are still afraid to spend budgets on iOS14+, leverage that opportunity. It's worth a shot. 
IDFA Real data & Real talk – no bullshit!
Jayne Peressini
Following since Draft King days. Always vocal on LinkedIn with great thoughts & comments. Video with cigar & insights – what else you need? 
Joseph Kim
Best content out there? Yeah, that's JK! No bullshit, only real data and real talks. Please keep doing what you are doing sir. Every video and/or podcast is an absolute gold.
Nicolas Vereecke
Feel like we know each other for 10 years and it's not even 10 months. Blockchain & crypto expert, podcast host & super nice guy!
Filippo De Rose
Leader & mentor. Learning something new every day. What did you say last time about me? "Sometimes annoying AF, but love you!" Love you too!  
Blockchain games hype train – All on board!
This is not just another VR bullshit. Blockchain is a real deal. I am excited to learn more about it in 2022. BTW, if you are an investor and want to play NFT/Crypto BINGO while someone pitches an idea to you, here you go: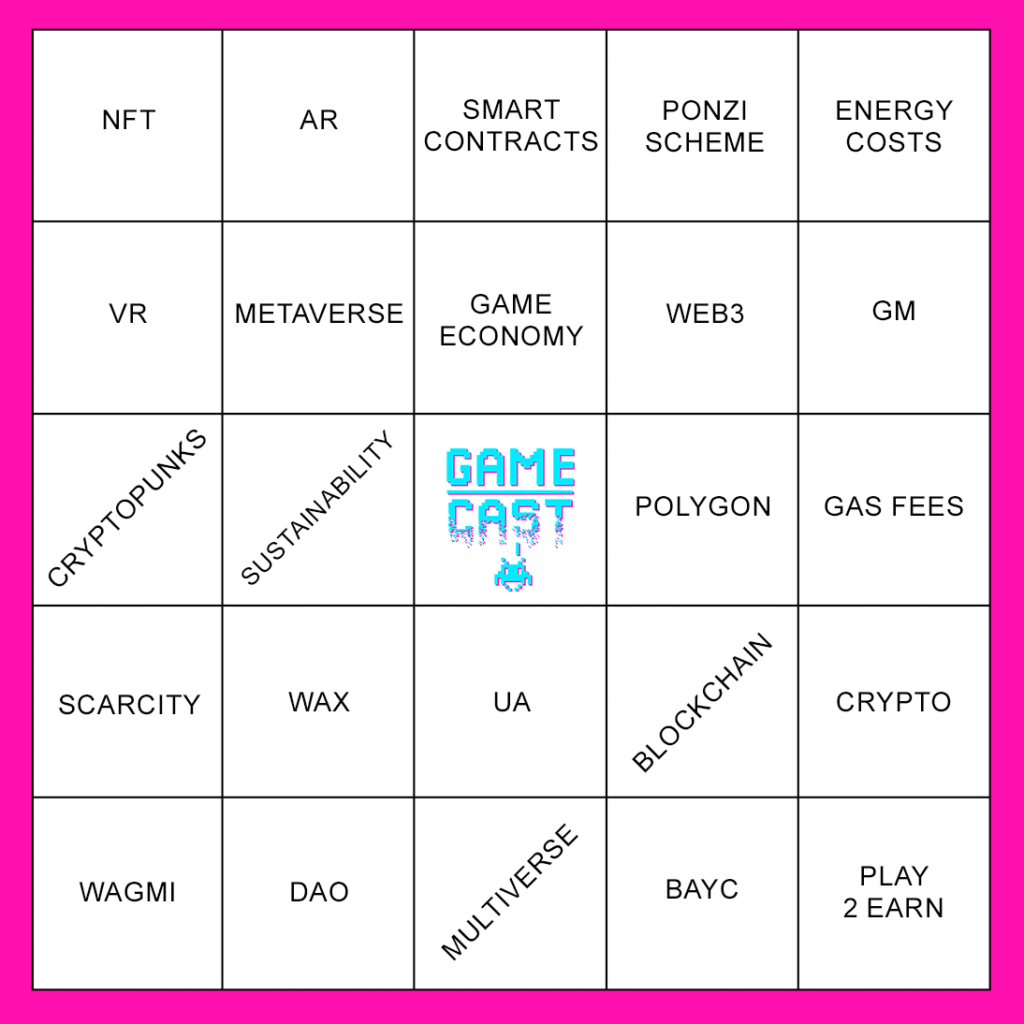 Legend says, if you hit BINGO, you need to give the company 10x more they want to raise. 
Happiness is everything (at least to me)
Year 2021 was most certainly the best year I've had so far. Don't get me wrong – there were lots of ups and downs, challenges and tough times. But I guess that's the part of the job.