Hey ho, let's go. Here we go again! The previous UA killer articles were super successful, so I decided to start writing a UA killer tips segment. So, I will keep sharing these tips, don't worry.
Keep reading the tips to improve your UA. Simple, practical & efficient! That's it, no bullshit! No fluff intro, straight to the point. 
#1 The Anatomy of great performing video
Producing a creative winner is not an easy job. Thank you, captain obvious! What a great start to the article. Nevertheless, So let's look at the anatomy of a well-performing creative:

The hook:
The first 1-4 seconds of your ad are the most important part. Make the most of this time window by captivating your audience with a powerful, attention-grabbing hook that draws them in to keep watching. Ensure the hook is related to your game at least in some way. This will ensure a smooth transition from the initial hook to the following key message of your creative.
Meat
Attractions of the game itself are highly effective selling points of the game. Show gameplay recordings and share strategies, extraordinary characters, and your unique artistic style. Reveal the elements within your game that make it memorable and unique to new audiences. Also, you can use altered gameplay in your creatives. Not every level you show in the creative needs to be in the game.
Call-to-Action
Don't forget to add a compelling call-to-action at the end of your video ad. Use your game slogan, a catchy slogan, and a clear button to direct users to the next step. Keep up the momentum and transfer your audience's attention to the next action – try next level, achieve level XYZ, purchase?!
#2 Re-evaluate your UA targets & goals frequently
It would help if you re-evaluated your UA targets & goals every quarter because your game's performance also changes. Let's look at this step by step (example):
Global launch Golden cohort KPIs

CPI $2, D30 100% ROAS, D60 150% ROAS, D90 180% ROAS, D180 250% ROAS

3-6 months after global launch KPIs

CPI $3.2, D30 80% ROAS, D60 100% ROAS, D90 130% ROAS, D180 190% ROAS

6-12 months after global launch KPIs

CPI $4.5, D30 50% ROAS, D60 60% ROAS, D90 100% ROAS, D180 150% ROAS

12+ months after the global launch

CPI $5, D30 30% ROAS, D60 40% ROAS, D90 70% ROAS, D180 100% ROAS
The same thing happens with your retention profile. Usually, it starts to change quite rapidly after the global launch. If you aim for a two-year payback period (D720 100% ROAS) based on your golden cohort KPIs, you might be shocked in the end. Suddenly, the numbers don't add up anymore because your retention after D90 is close to 0. Therefore aiming for two years is a terrible idea.
Check these metrics regularly and adjust the UA goals accordingly, so you don't waste money.
Numbers can improve when you add new features & content to the game. It's not all doom and gloom. Re-evaluate these goals after significant game updates as well. It goes both ways.
In an ideal UA world, you have goals per platform, per UA channel, and per campaign optimization (MAI vs. AEO vs. VO), but an ideal UA world doesn't exist! HA!
#3 Test the pace of your creative
How to improve creatives? There are 2389273872362 ways how to make that happen. What is not discussed too often, but has significant impact on the performance (at least in my view) is the pace of the creative. What do I mean by that?
Different audience segments resonate with different creatives, right? Yeah, we know that.
Same thing with the pace. Female like to see slower, calm & relaxing creatives whereas male like to see fast, action packed creatives that catch their attention. Is that so? I usually like to test these hypotheses, so here you go:
Slow
CPI: $1.23

IPM: 8.2

CTR: 1.54%
Faster
CPI: $1.76

IPM: 7

CTR: 1.14%
It's an easy hack to get multiple iterations from one video and test them against each other. Go!
No bullshit gaming podcast two & a half gamers break!
#4 Where to get creative inspiration?
Where to get creative inspiration? That is always the hard question. Maybe the hardest one! Lets dig a little bit deeper:
competitors (no shit sherlock)

but don't copy their ads 1:1, use them as an inspiration and try to add +1 in the concept

on the other hand, if you are a small studio with not a lot of resources. You can copy 1:1, it's okay!
non-direct competitors A.K.A different genres

you can go two different directions in here:

look at your target audience interests overlap/affinity and look into the other genres your players play (E.g., Match3 vs. Merge, shooters vs. strategy)

you can look outside of your genre for inspiration
hypercasual mechanics

Youtube vs TikTok trends

ASMR (eating), save the dog, chest opening, dancing, etc.
This category is endless inspiration. Use it wisely!
#5 Event optimisation inspiration
Thinking about App Event Optimization strategy quite a lot. It starts already in the Soft launch of every game when you move from Mobile App Install campaigns towards AEO. What kind of events could you track and use for campaign optimization? Examples:
Town complete 3
Town complete 4
Episode 2 finish
Tutorial completed
Level 5 achieved
Level 40 achieved
5 PVP matches played
10 PVP matches played
Usually, these events also have different KPIs (CPIs, retention profiles & LTV curves)
How to think about what to test? Check your onboarding flow and tutorial completion rate & look at your D1+D2 data in general. Pick those events that occur frequently and test them.
This tip is focused on one creative concept I mentioned before. Could you guess what it is? Check the creatives below:
Yes! ASMR. I was talking about this multiple times last year on our two & a half gamers podcast! There was hype around the concept when the ASMR slicing game hit the top 1 in US downloads ranks, but then slowly faded off.
The trend is still pretty big, btw:
There are so many ASMR variations: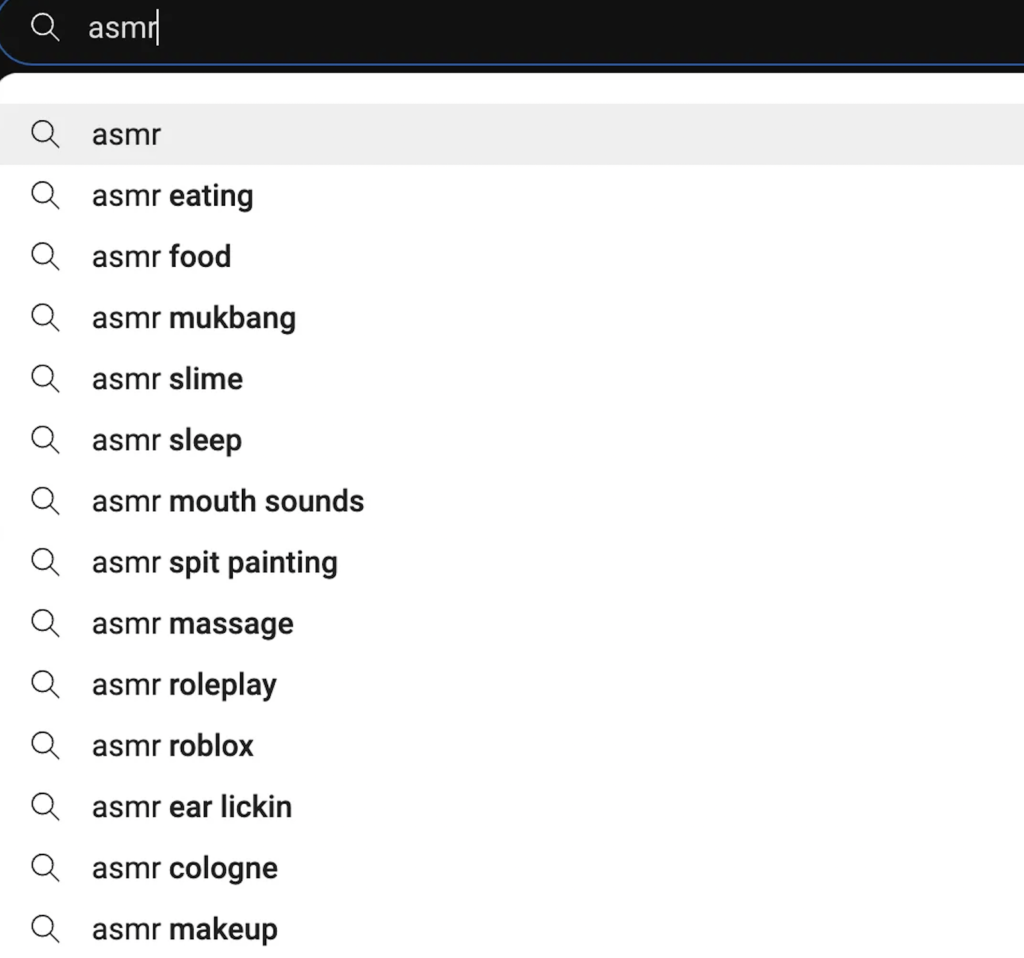 #7 Making campaign changes
How often should you make changes in your campaigns not to fuck them up? Not so many times! Oh yeah, thank you, Captain Obvious.
Jokes aside, I always try to make 1-2 changes during the week. Usually Monday/Tuesday & Friday. Looking at the last three days' data, but also looking at seven days.
What kind of changes?
Budget change (-/+ 20%)

creative refresh

bid optimisation (-/+ 10-20%)
But there are also weeks when I don't change the campaigns for a few weeks. This situation is rare but could happen, and it's completely fine.
Monitor, evaluate, and optimize. (or not!)
In the last few games UA reviews we did on the Two & a half gamers no bullshit podcast, we saw a strong performance of Applovin. It was on the top of the spending and share of impressions. It was paired with a strong performance of the playable ad format. Then we saw Google and Unity in the UA channel mix.
There is a pattern. All those three games were strong on Ad revenue. How does the UA playbook for ad revenue-based games look like? It depends on the IAP vs. Ads revenue split, but let's say its 50vs50:
Applovin AdROAS + IAP ROAS campaigns

US + T1 geos (add WW after stable performance of US+T1)

Google AdROAS + tROAS

US + ROW

Unity AdROAS + ROAS

US
Diversify the UA as much as you can!
#9 Communication is key to UA's success!
Communication is key to success not only in User Acquisition, but because it allows individuals, teams, and organizations to effectively share information, ideas, and feedback.
Effective communication promotes understanding, builds trust, and fosters collaboration between user acquisition, creative and product teams, all of which are essential for achieving goals and making progress.
As simple as it sounds, sometimes we just forget to communicate. Communication always helps to clarify expectations, delegate tasks, and coordinate efforts.
Tell your colleagues what are you working on, what are your struggles or wins, help them understand which UA channel & creative currently performs. Don't stop and tell this to your product and creative teams. They will appreciate it.
Here are some tips for communicating effectively:
Be clear and concise: When communicating, make sure to get to the point and be concise. Avoid using overly complicated language or jargon that may confuse the listener. I often forgot that not everybody knows what IPM, CTR, ROAS or CPI is.

Listen actively: Effective communication is a two-way process. Listening actively to the other person helps to understand their perspective and ensures that the conversation is a dialogue rather than a monologue.

Be honest & transparent: When you make a mistake, admit it. When you feel something is wrong, speak up. Always tell the truth!

Be empathetic: Empathy involves understanding and acknowledging the feelings of the other person. Showing empathy can help build trust and understanding, which can lead to more effective communication. Very tied to the previous point!

Choose the right medium: Different communication channels, such as email, slack/discord, hangout/zoon, or face-to-face, have their strengths and weaknesses. Choose the right medium for the situation and make sure that the message is conveyed clearly. I usually don't have to jump on a call to discuss things, but some people prefer having a call!
Communicate! Tell people what you (dis)like, tell them if they do a good (or a bad) job.
Communication is a very important skill of every Senior UA manager. As simple as it sounds. I know I can do better in communication!
#10 Creative team composition
I've been talking about how to identify trends in creatives multiple times. What I didn't talk about too often is the creative team structure and the number of creatives they need to produce for a certain level of UA budget.
There is no best practice! Thank you very much for reading …
Ok, jokes aside. There is no best practice, but this is how I usually structure it:
Monthly budget & number of new creatives:
0-50k per month
4 new unique creative concepts per month (+ iterations)
50-250k
4-10 new unique creative concepts per month (+ iterations)
250k-500k
10-16 new unique creative concepts per month (+ iterations)
500k-1Mil
16-20 new unique creative concepts per month (+ iterations)
1mil+
20+ new unique creative concepts per month (+ iterations)
What should be your creative team structure?
1 motion designer

2 illustrators

3 graphic designers

4 flying unicorns

5 flamboyant flamingos
Ok, ok, ok, stop with the bullshit. Ideally, you want to have a mix of 2D & 3D motion designers, character animators & riggers. Illustrators & graphic designers are really nice to have, but you can live without them.
As a pair of new eyes, you should be working with an external creative agency. Not because they are going to steal your job but because they have a lot of experience & can produce concepts you would not think about.
I have 10 motion designers on my team – mixing 2D & 3D motion design, character animation & rigging. We have done some crazy shit!
How do you do a creative research process for a brainstorming session? You always have two options:
A) Quick & dirty
B) deep analysis of the market & competitors
Today, we will pay attention to the quick & dirty option. (Sometimes this works better than deep analysis you spend two-three weeks on, and the findings are not relevant anymore – but you didn't hear this from me)
Alright, open up your favorite tool and check out three direct competitors and two games from different genre, but the same target audience. Which concepts are getting the biggest impression share? Are there any similarities? What are the trends they use? Example:
– Cooking Madness
– Cooking City
– Cooking Fever
– Woodoku
– Triple Tile
 Don't forget to check out also latest creative trends: 
Hmm, 2-3 major things are overlapping:
Cleaning the bar before serving food

Brain age / IQ

old person as the hook in the first 1-3 seconds
Okay, this is good enough for our brainstorming session to produce some more concrete ideas.
Oh wow! You made it until here! You must be very engaged. I like that type of players.. Ehm, people!
Please share this article with your industry friends. It would mean a world to me.
Also, subscribe to my newsletter. It's so honest it might actually annoy you. If you are easily annoyed, please don't subscribe.
Subscribe to Brutally Honest Newsletter