Why developers use fake ads? Do they even work? Well guess what! Misleading ads work pretty well and their bring a lot of money to developer's pocket. Full stop. We could end the article right here, but let's continue for fun's sake!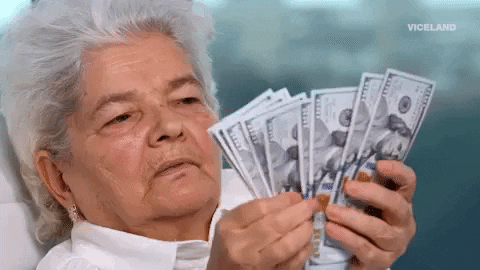 Running and growing a game is not an easy job. You need to involve a lot of departments into this! It's not only on the marketing side of things. You need to work very closely with game team, data analytics and ideally live-ops as well.
Scale/budget is always dictated by your game's LTV as mentioned in the latest UA tips. Marketing = UA + Creatives + ASO can help you by 10-20% here and there. But you won't be able to scale your game only with marketing tricks & hacks. That's impossible. But is that really true? CPI vs LTV equation is really important. And if you are unable to drive the LTV up, then you need to do whatever it takes to lower the CPI down – below your LTV. WHATEVER IT TAKES! You hear me?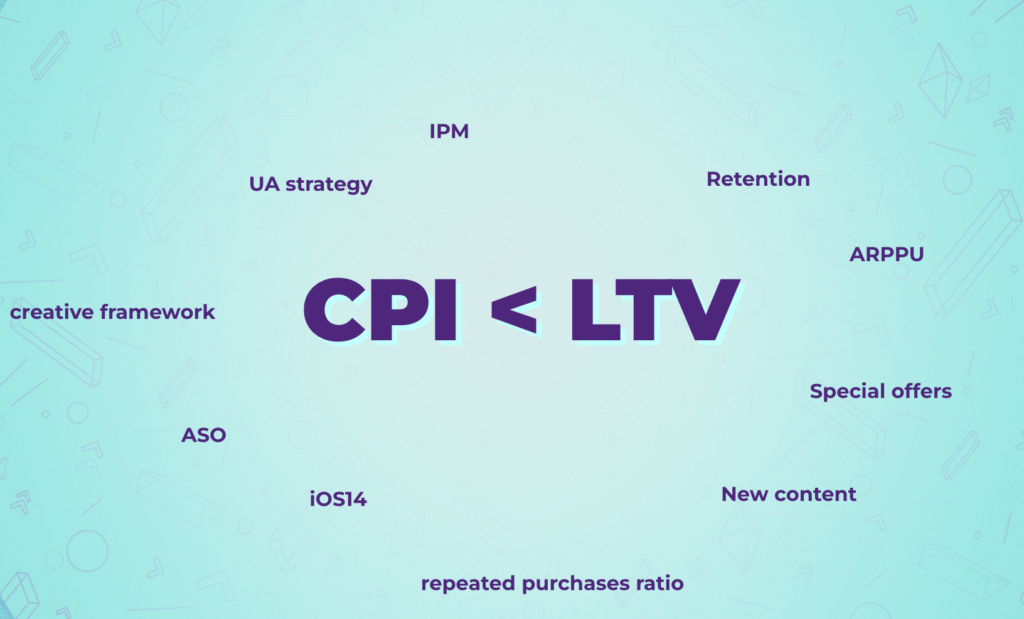 Why do you see so many fake ads?
Because players love it. To certain extent I guess .. 

Mr. Devron over here clearly doesn't understand how user acquisition & fake ads in UA work.
Jokes aside, think of this strategy as a funnel. You are acquiring a shit ton of new players with low CPI. Way lower CPI than what you were able to get with your game and gameplay related creatives. Why do you see high CPIs? What affects your CPI?
game genre
monetisation (ad monetised games have lower CPI)
visual design / theme
creatives 
Yep, that's right. Creatives as well. But mostly depends on the combination of genre and visual design.
Different genres of mobile games have different monetization profiles. Games with the highest monetization profiles are able to spend $50+ per player because of their high LTV.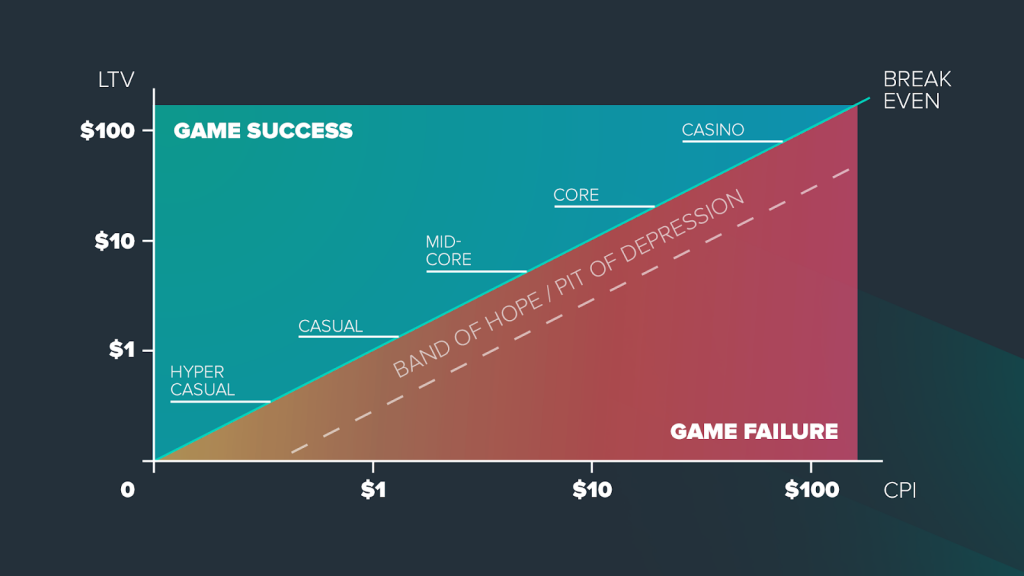 If we look at Hypercasual genre as an example. It works well because they can decrease the CPI to incredibly low levels. However, the monetisation model relies on users watching and engaging with advertising. Getting the balance between a very low CPI while maximising the Advertising spend is where the profit is.
Getting CPI benchmarks is pretty challenging these days, so I put some general data together as a comparison.
This is something everybody knows, but none shares.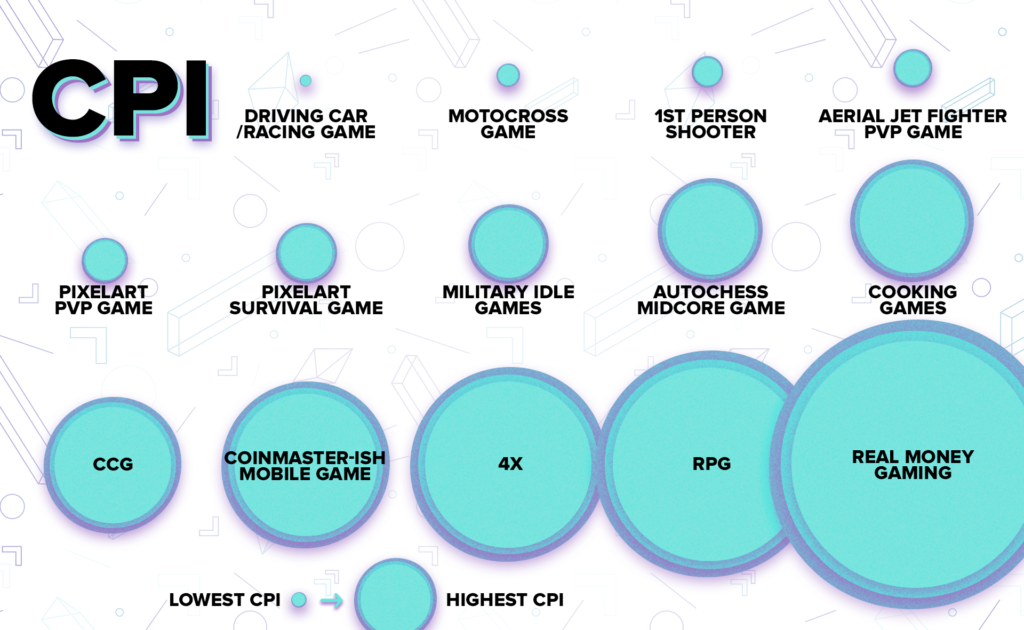 Wait, wait, wait wait. 
Why are we talking about CPIs and not the fake ads? Well, that's the main point. Get the lowest CPI possible no matter what! Let me give you one example: I run a RPG game some time ago with $150 CPI in US with Purchase campaigns on Facebook. Value optimised campaigns showed $300+ CPI. This game was killed after global launch – could have been done earlier!
What can you do in this type of situations, kill a game, right? Or, you might try to run FAKE ADS to save it! Let's look at some examples of fake ads, but also at the level of perfection of these games. 
Mighty Party by Panoramik Games
Mighty Party is a turn-based strategy RPG that is an excellent example of combining action, strategy, battle rpg and turn-based roleplaying games. We took the best from different genres to create an amazing experience for you in the world of Massively Online Role-Playing Games. BUT THERE IS A TWIST! A fake one!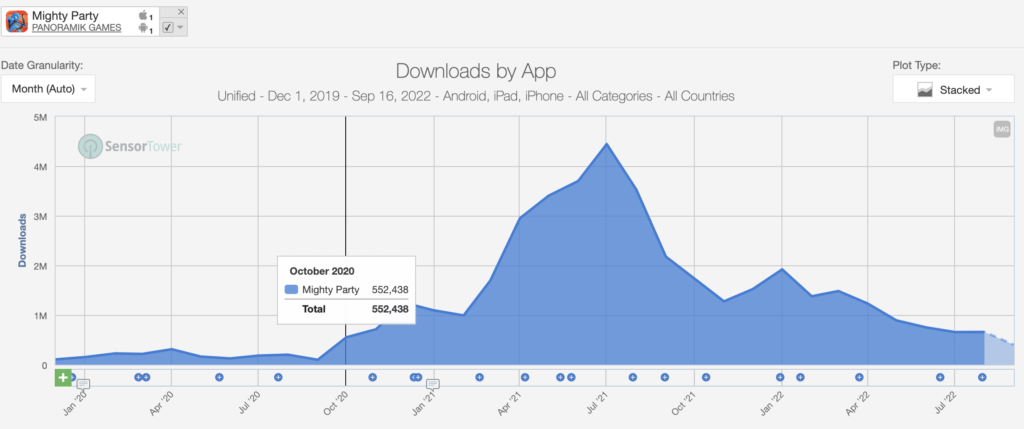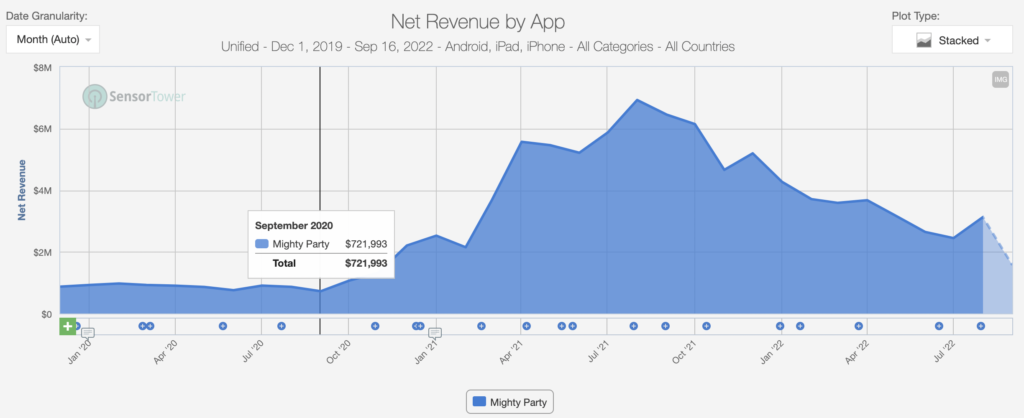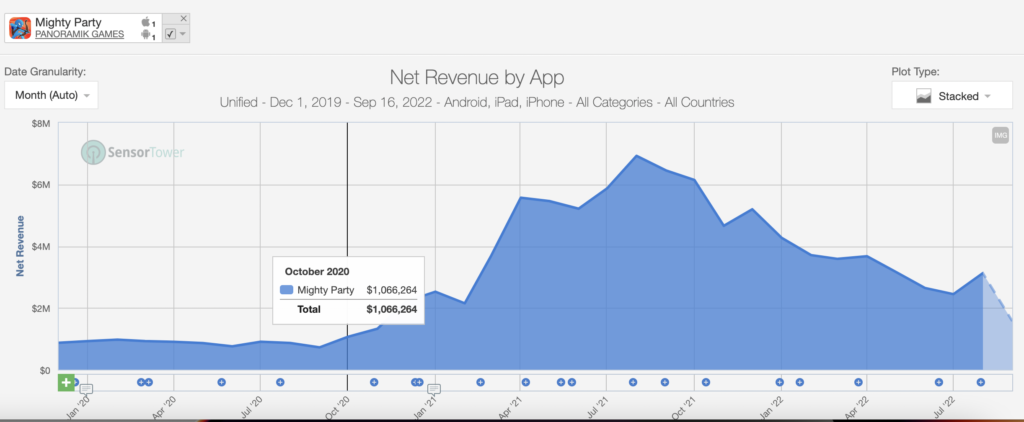 Mighty party was earning $1Mil/month in October 2020 with 500k installs per month. The month before (September) they acquired 90k players with $700k revenue over the month. Here comes a game update on 29th of October 2020. Suddenly downloads and revenue go up. You might ask, what did they change. Take a look!
Do you see the first screenshot? I know its really small, here you go:
What about User Acquisition creatives? 
Oh wait! They are showing their fake ads in their first screenshot. Why would they do it? If you think about it, it's pretty obvious. Matching the player expectation from the fake ad to what they see in the store. You see the same thing in the creative and after you land in the store. Brilliant! This is also how Christmas/seasonal creatives work, btw. 
That's not all! Here comes a new update in March 2021.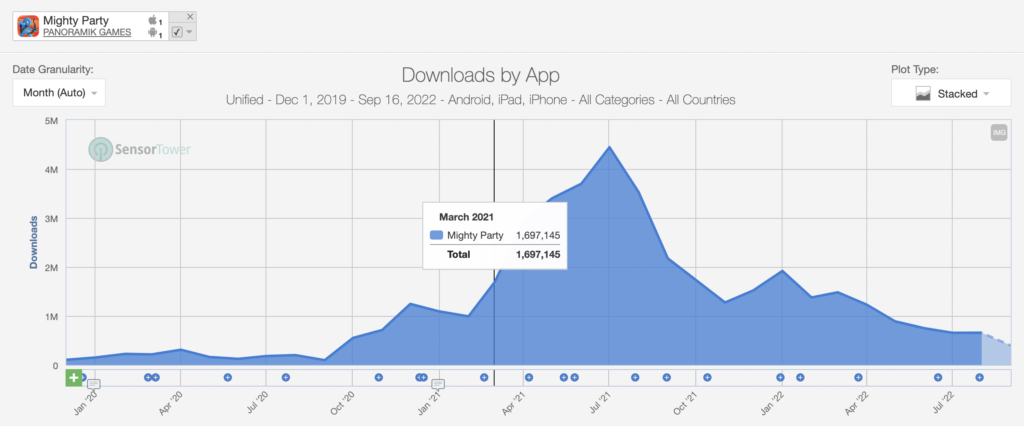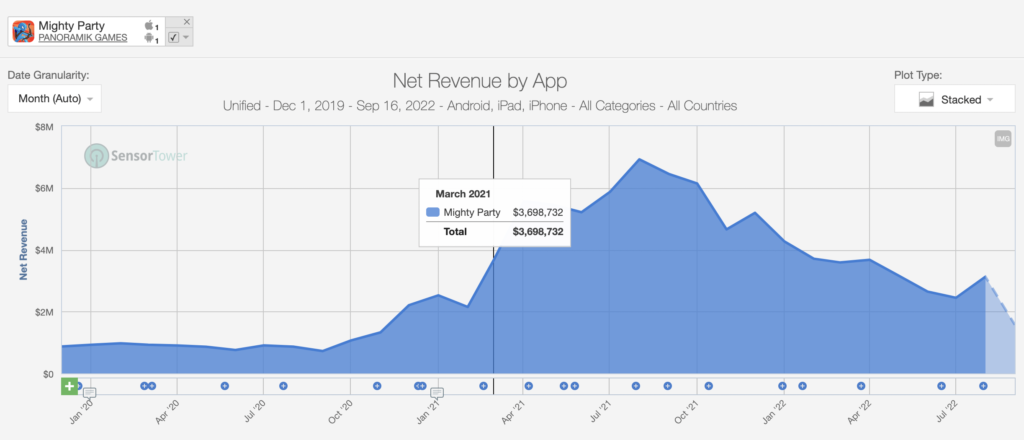 Numbers are starting to ramp up. How come? There is some change both in the store and on the creative side.

There was a new addition to the screenshot section. They added fake screenshot to the second screenshot to double down on the fake ads. But added some other real gameplay screenshots afterwards.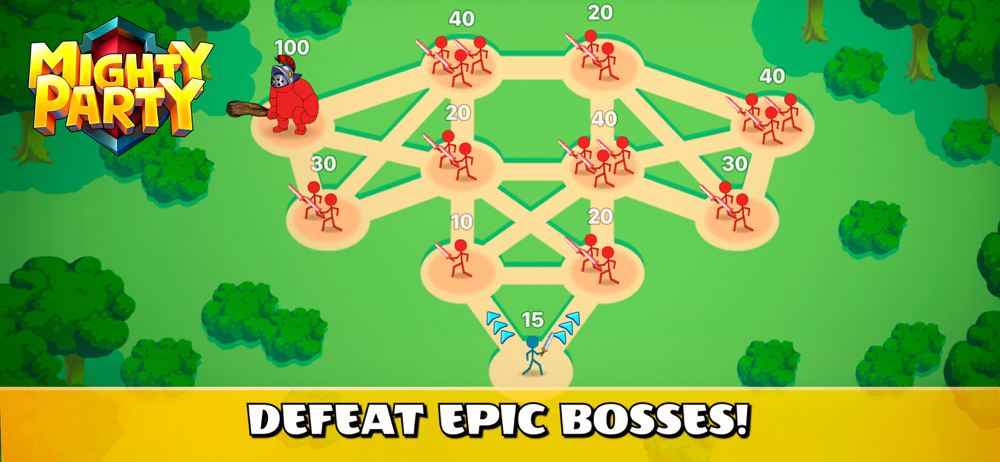 What about User Acquisition creatives? 
Here comes another twist. They are starting to copy Hero wars "tower fake ads" and looks like the overall numbers are picking up until they peak in July/August 2021!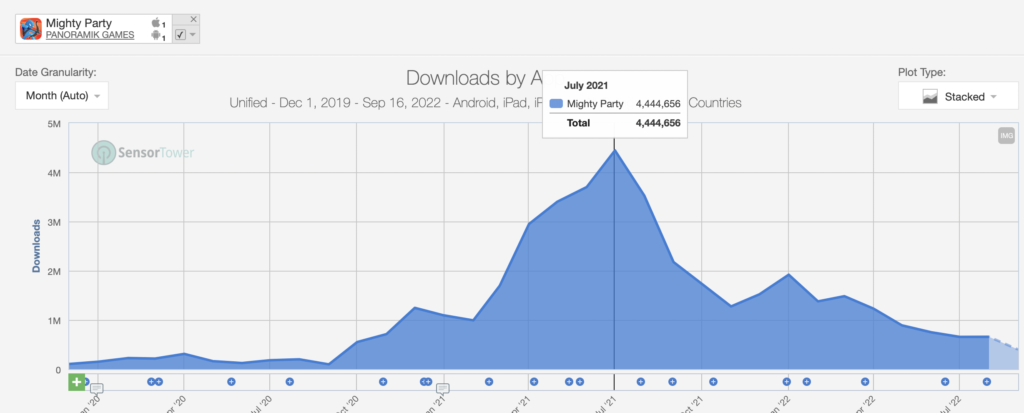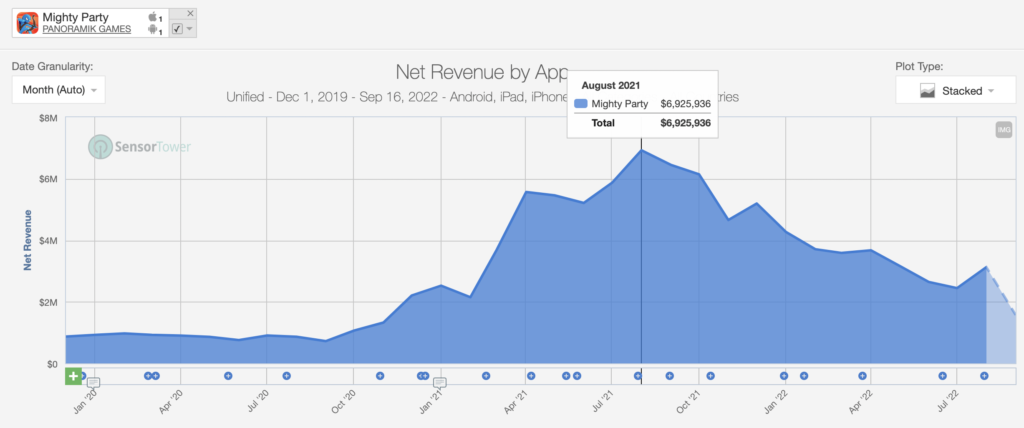 What about User Acquisition creatives? 
Fully Tower fake and the last one looks almost the same as Hero wars. Lets look how the store looks like!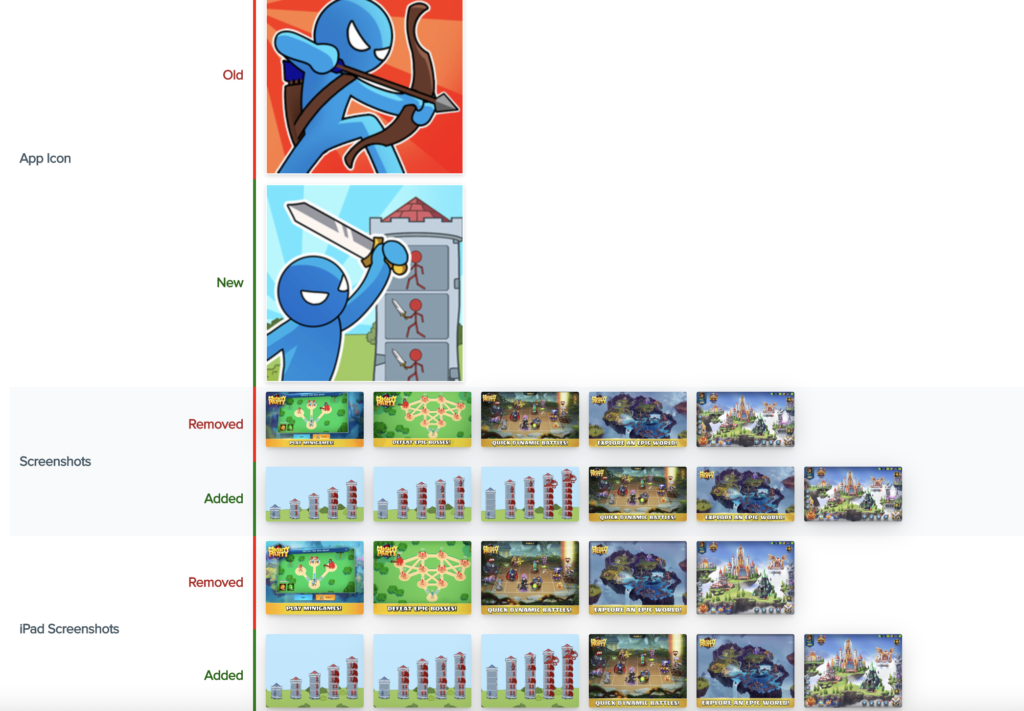 Yep. You guessed it! With the change of fake ad strategy, they changed the store to mimic the same fake bullshit they show in the creatives. Again, hats off! Based on the number of installs and revenue, it worked like a charm.  But thats not the whole story. They took it to the whole new level. I remember playing the game after seeing a fake ad. The same fake ad was implemented in the game as a tutorial (before even the real tutorial started) Pretty smart!
Fake ads implemented into tutorial

What was the tutorial evolution? This is the original gameplay with the default tutorial from the days when they didn't run any fake ads:
Here we have the "fake ad tutorial" iteration:
This is me playing the game now (for research purposes🕺🏻)
Creative & ASO/store alignment is a really important part of the whole mobile marketing strategy. You are setting certain expectations for your players when they see your creatives.
In this case, you show them fake ads, you have your icon in the "fake theme" and first two screenshots. You go extra fake mile and you implement fake tutorial in the game to meet the expectations from your fake flow. 
Keep this in mind when creating your ads and preparing Appstore visuals such as icons and screenshots. Create one seamless experience for your players. 
That is exactly what is happening in Mighty Party! One seamless, fake AF, experience.
That's not it! There is another example. New kid on the block!

Well guess what! Same story all over again. This game is even more interesting! The game was launched in 2019 and earner around 50k in revenue on a monthly basis. Now making $3 MILLIONS a month topping charts in US, UK and other markets. WTF?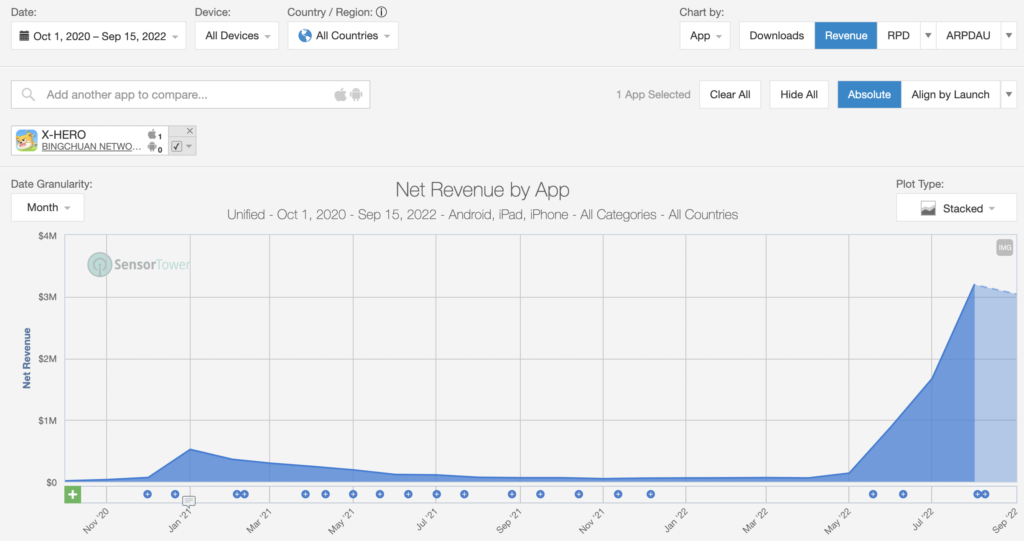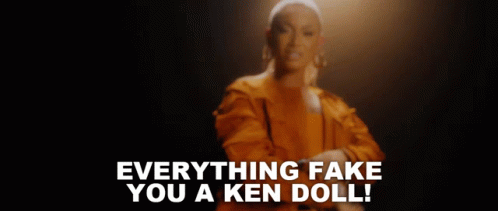 This game tried everything in the past. All the tower BS as you can see below. But since this update in May, things started to turn into gold. Easy! Dinosaurs FTW!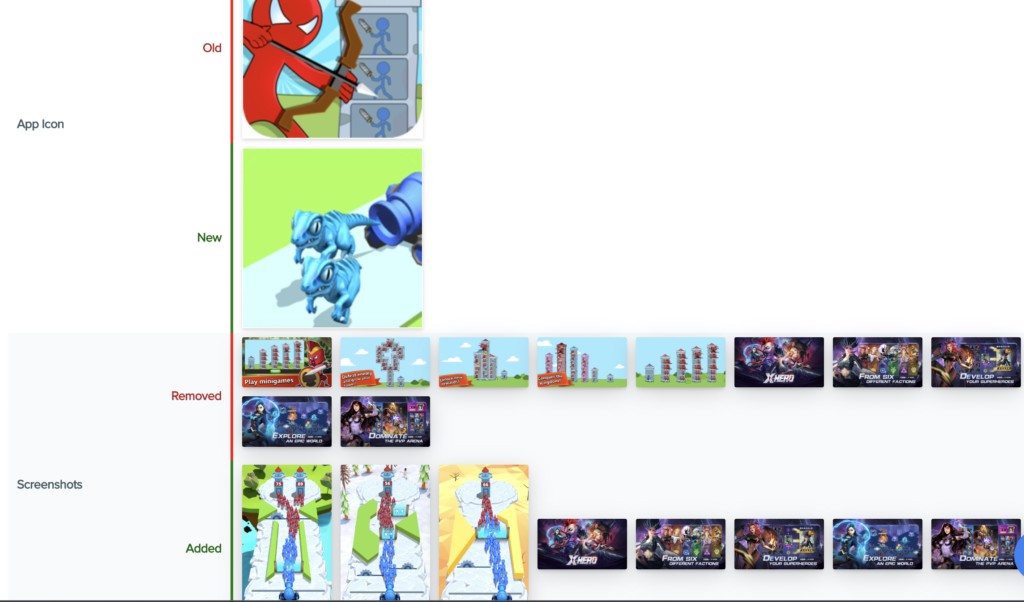 What about User Acquisition creatives?

First, I was really surprised to see dinosaurs amongst the creatives, because I found out about the game only thanks to Neil Long from mobilegamer.biz! and the fake creatives with "save the dog" theme. It looks like dinosaurs were first, then they changed it to something that is way cooler and hyped a bit more.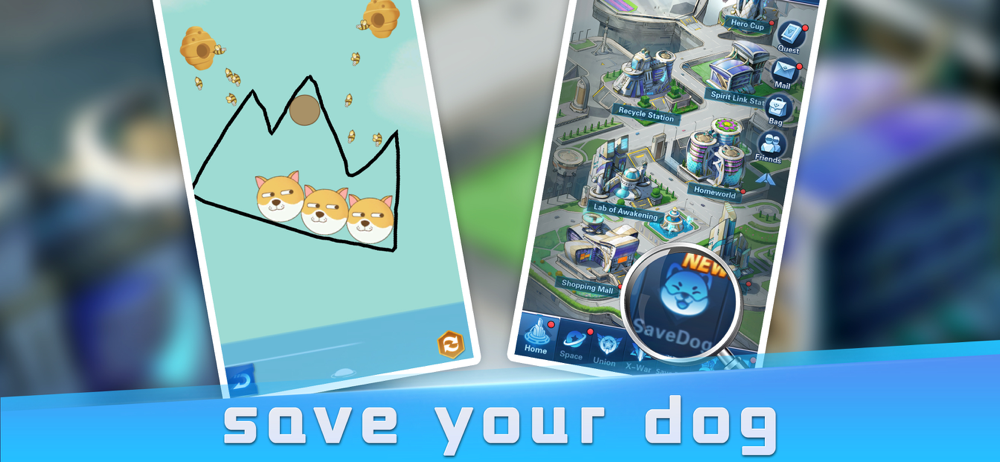 In August, the store was redesigned and revenues went bonkers!  
What about User Acquisition creatives?

This is my player experience after playing 2 minutes

These guys took this again to a different level. There are two tracks of gameplay. Fake gameplay and real RPG gameplay that looks super hardcore. As a player you switch between fake levels and real levels. Perfect! 
What do have these two games in common? 
Mighty Party started to fade off a little bit. Playing the fake ads game is not easy and sustainable. You need to keep finding the fake concepts that actually work well and improve your bottom line. Guess what Mighty party found out in August/September?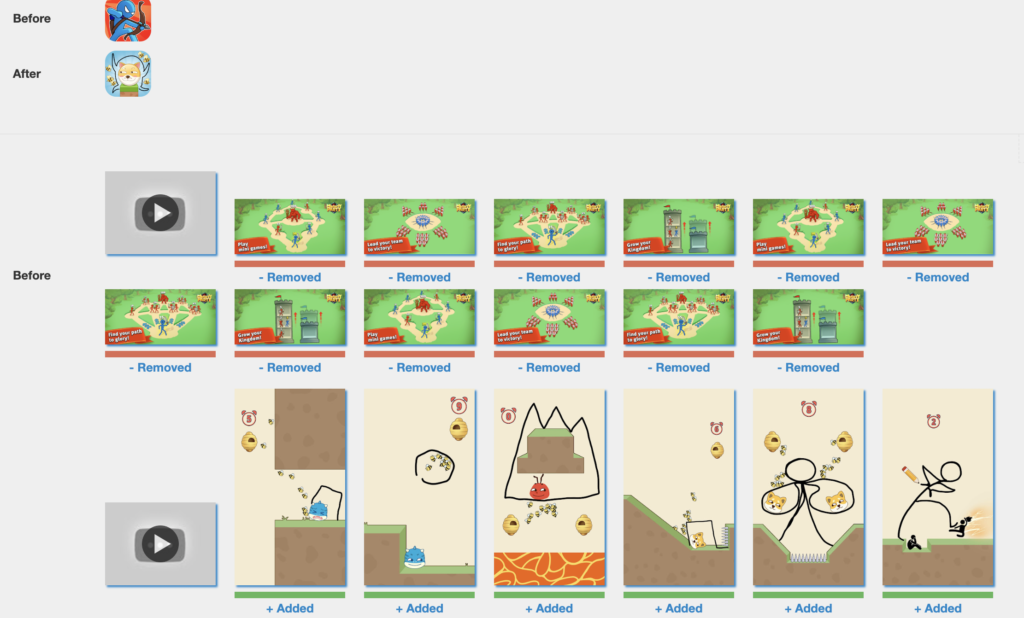 So now we have two totally different games with same fake "save the dog" theme. How is it even possible? Where do you look for these type of themes or fake concepts? Thanks to Anette Ståløy we know. I usually use youtube most popular videos (videos with millions of views e.g. chest openings) for creative concepts. But Anette showed me, how old I am. Cool kids are now on Tiktok where all the magic happens. Save the dog has 40+ Million views! Do you know where to get inspired now?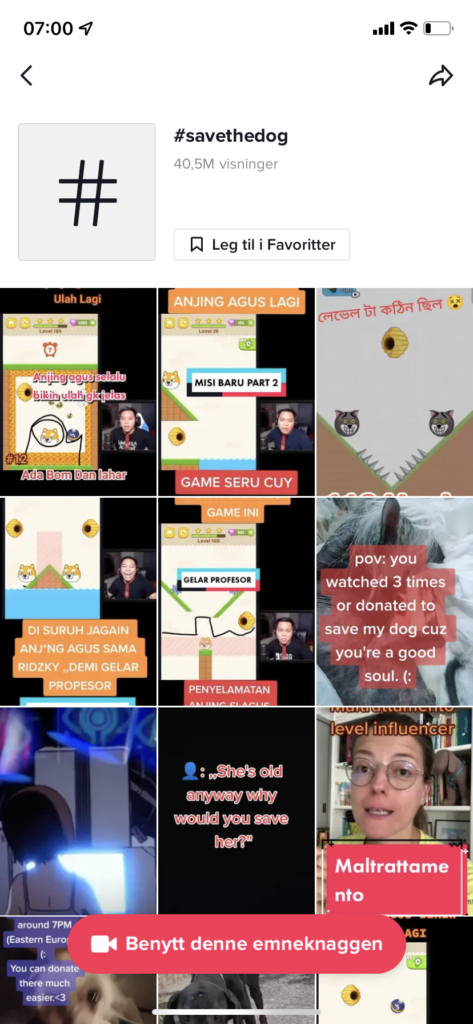 WOULD THIS WORK FOR EVERY GAME?
Most probably no. But! We were using these creatives in 2017(ish) for Pixelfederation flagship title Trainstation. Worked like a charm. We saw great results, low CPI and high ROAS. As soon as we showcased gameplay in a different creative, the performance dropped a lot. Back in days, it wasn't called fake ads! It was called survival mode ..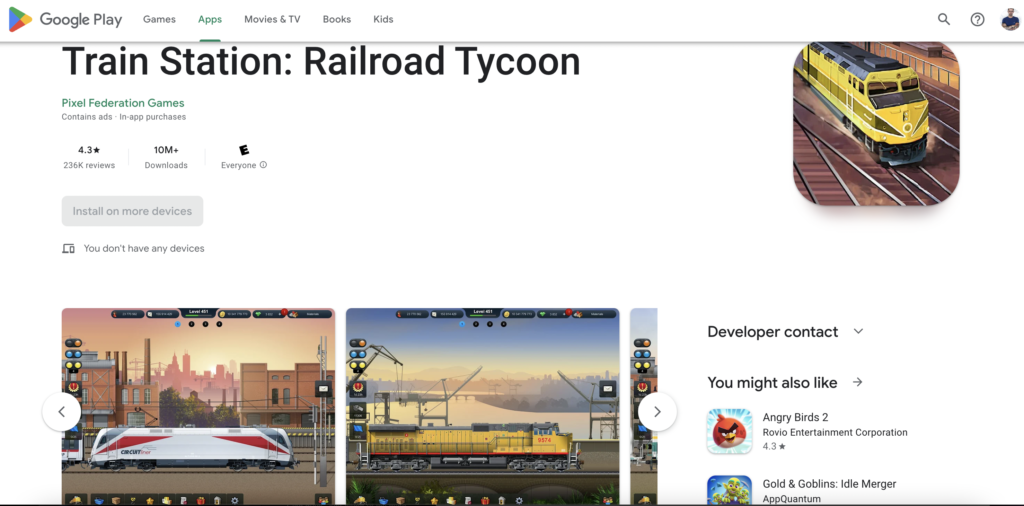 FAKE IT TILL YOU MAKE IT BRO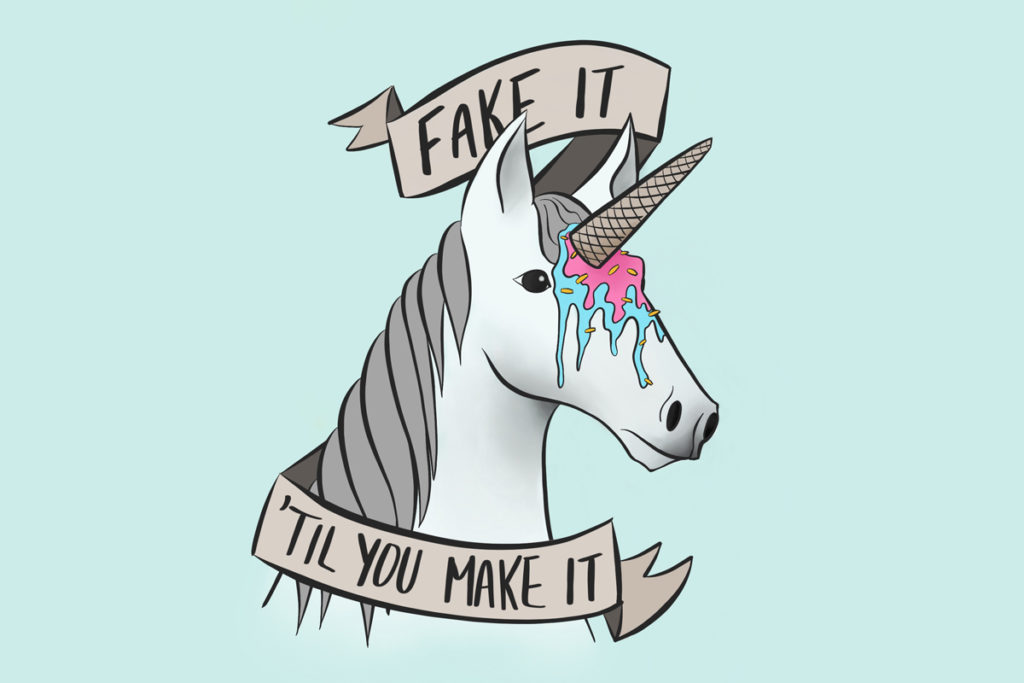 Subscribe to Brutally Honest Newsletter