Nope, nothing is dead. But everything is changing. What was enough a few years ago, is not enough now. Cloning games, reskinning games, not adding any value. Those times are over. You need to work hard to get to the top! Let's take a look at how you can do it. Well, of course with UA! 
Written with Mr. Jakub Remiar!
Current mobile market landscape
Two great talks about how the current mobile environment looks were presented at Istanbul Gaming Summit by Eric Kress & Alpagut Cilingir to set the scene!
Launching new games in the post IDFA world?
Playtika has temporarily suspended the development of new games, and will not launch any new titles for the foreseeable future. The change in strategy was announced alongside the publisher's Q4 financial results, MobileGamer.biz reported and was attributed to various challenges in mobile marketing. 
They saw that their new games received positive feedback from our players and achieved strong retention numbers. The marketing environment and increasing CPIs for new games made it challenging to scale these games profitably BECAUSE THE CPI VS LTV didn't work. 
Based on the current marketing environment, Playtika temporarily suspended the new game development pipeline until the ROI for new games is economically viable. I guess some companies can launch new games in this brutal environment. Just look below or read the case study here:
Subscribe to Brutally Honest Newsletter
Recently we have seen multiple games using the strategy of having a hyper-casual gameplay funnel game that onboards the user to the "actual" game. Later, the whole game is presented to the player and the original "funnel game" is made irrelevant regarding overall progression.
This mainly helps to offset the "fakeness" of the user acquisition creatives, where the new "hyper-casual" gameplay prolongs the experience through the funnel of creative – store screenshots – install of the game – first session.

Previously games just used "fake gameplay creatives" to lower the CPI and widen the funnel, but now developers are building full-fledged onboarding gameplay to smoothly translate the user between this install funnel and the main money-making game.
Topwar: Battle Game (Topwar studio)
This game still makes steady 22 Million USD per month. They are clever! A/B testing tutorials and onboarding based on the best performing creatives.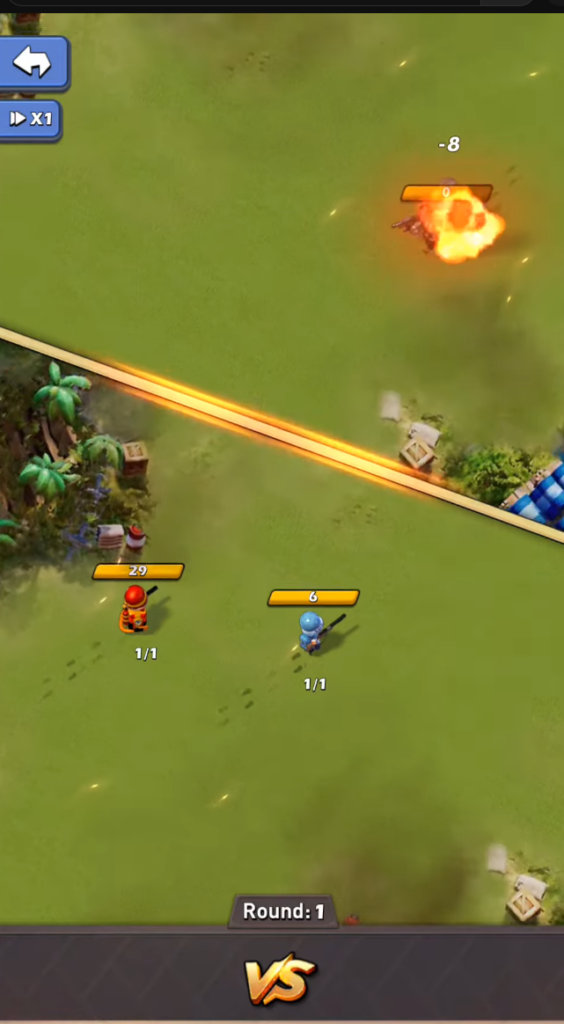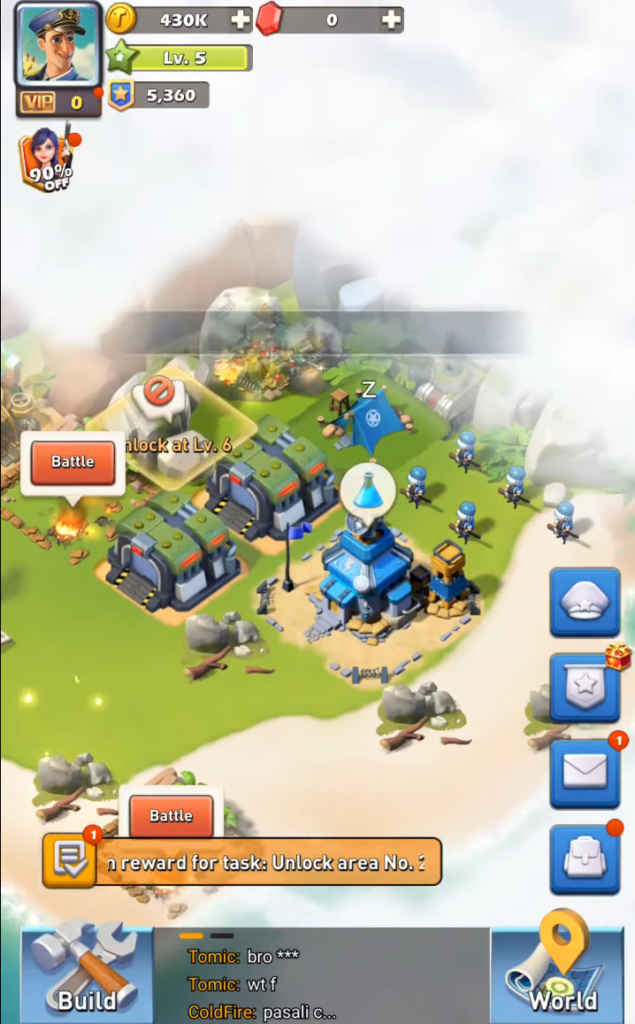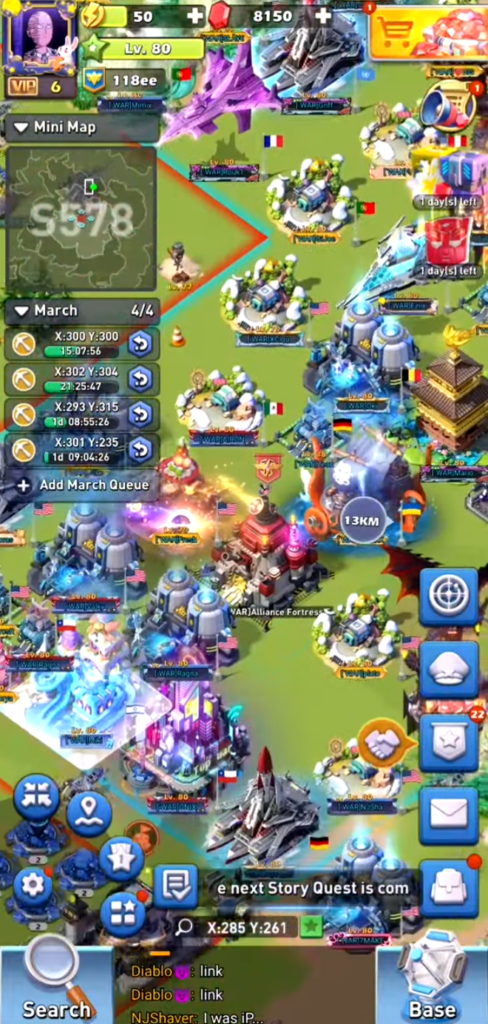 As outlined here, these guys are creative masters. Constantly testing a shit ton of new ads. Like this one:
Warpath: Ace shooter (LilithGames)
Warpath mashed up their 4x with some sniper gameplay (and creatives). Pretty solid mashup! I was expecting higher monthly revenues to be honest.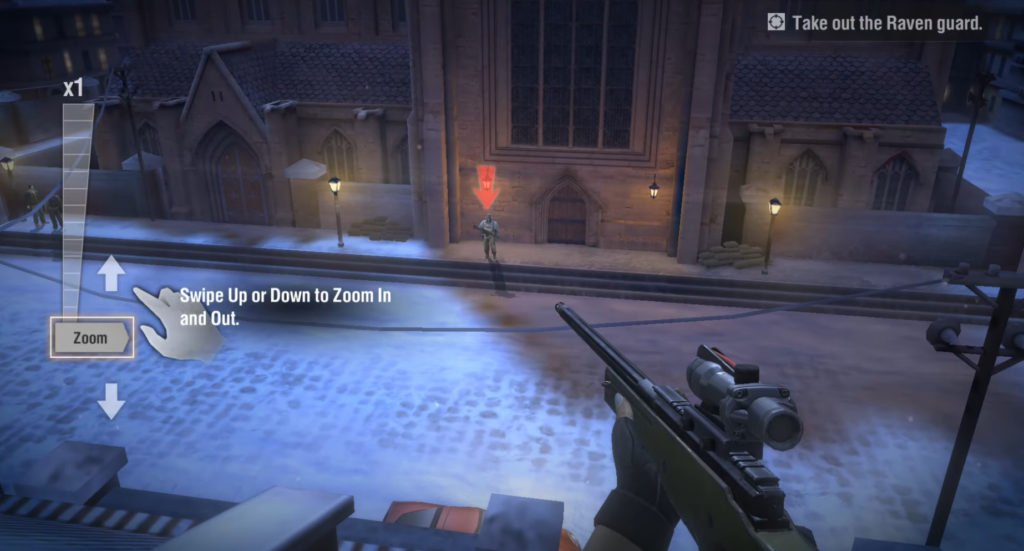 How to build a game these days? 
In the pre-IDFA era, the strong core gameplay was always a reflection of D1 retention.
Changes in core gameplay were always reflected in it and usually got early retention.
Long-term retention was the norm of building a strong-performing game.
In the post-IDFA era this still applies but getting great retention is not enough these days.
As the CPI vs LTV formula broke down, everyone is looking at the possibility of acquiring as many users as possible as cheaply as possible as the targeting got thrown out of the window anyway.
Don't get me wrong you still need a kickass game with badass metrics but the stakes just got higher and you also NEED these new tricks that cool kids are using on the UA streets in order to stay competitive in the user acquisition game which eventually translates into your CPI vs LTV scalability formula. Playtika is not able to figure it out, but actually, some companies are. Let's look at the examples again. 
This game is still pretty fresh. Global launched a few months ago, with revenues growing steadily. 
In Stormshot, we can clearly see that they took their time to not just copy the usual pin puzzle lava creative that Playrix uses for Hero wars, but they actually develop a pretty lovely puzzle game with a full-fledged physics element that is stitched carefully into the onboarding of the game.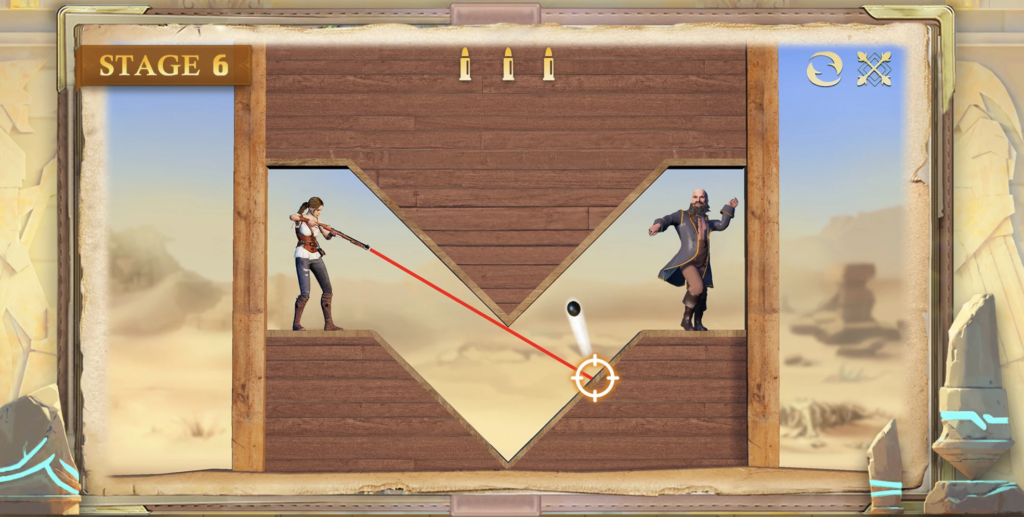 Honestly, this is my favorite game in terms of creatives. I love these concepts! Super funny, really simple, and has a hypercasual feel with headlines + enemies dancing. What else do you need? 
The genius move in this game is the fact you only see these "shooting" levels in the creatives and in the store. There is no sign of 4X anywhere! You can see that the characters and the game have the same setting/theme of graphics and no longer are just slapped playables like the previous generation of games that used this tactic.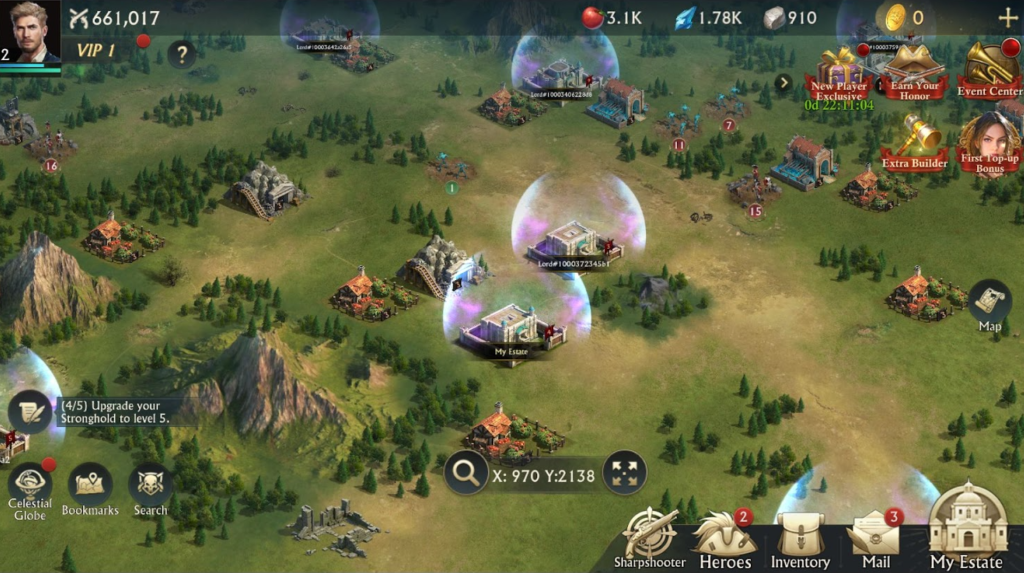 We have seen this second iteration start mainly in the 4X genre, but it seems that it is slowly translating throughout other CPI-intensive genres. We are talking about the strategy of having essentially a funnel minigame + main game on top of it.
Some latest prominent examples are Frozen City, Gold & Goblins, Fiona's Farm and Stormshoot. 
Frozen City pretty much implemented an Animal Warfare Hypercasual game on top of itself, which enables it to use different creative concepts than the usual idle genre gameplay and still remain true to the game
Frozen city vs Animal warfare autobattle gameplay

This is no BS gaming podcast two and a half gamers. A safe space for all of us & you as well. Bringing you the feel of a "4am conference" discussion about the gaming industry. Fun, latest news, but also education. Let's dive in!

This is no BS gaming podcast two and a half gamers. A safe space for all of us & you as well. Bringing you the feel of a "4am conference" discussion about the gaming industry. Fun, latest news, but also education. Let's dive in!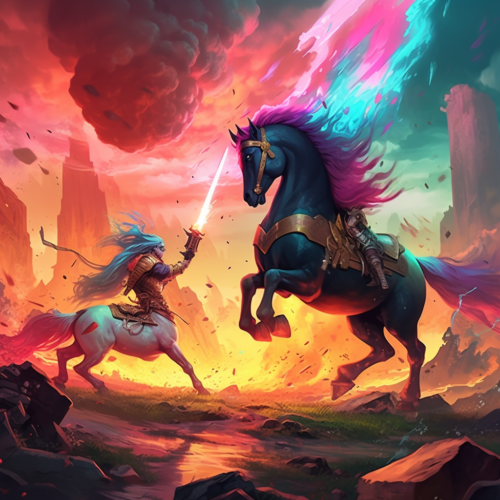 Yo! Enjoy these few tips that will help you to improve your UA Operations. If don't, at least you spent few minutes reading and not working. Sit back, relax & enjoy the winter Q2 edition and share this with your UA friends. They will love you!
The same applies to Gold & Goblins, which uses unique creative concepts that again are translated in the game with the puzzle block-destroying minigame that is present through all of its mine levels and nicely smoothens the whole experience.
Not only in midcore/RPG or 4x
This is also not exclusive only to midcore/RPG games. We also saw games such as Fiona's Farm, which pretty much combines three core gameplays: 
This again enables the game to use the full potential of creative concepts with all of these gameplays without being labeled "fake" and again meeting player expectations in the onboarding funnel. G-E-N-I-U-S!

I know, I know, not as impressive as the previous examples. It will get there. Don't forget. This is the game Playtika invested in when saying they won't be launching new games:

Instead, the company will focus on "high growth potential studios," such as Fiona's Farm developer Ace Games, which Playtika invested $25 million into back in November.
Fiona's farm vs Toonblast puzzle levels
Fiona's Farm vs Family Island resource production
Actually, we spoke about this game on our last podcast. Enjoying the smooth transition from an idle game to 4X game. Listen to the episode below. You can see the gameplay of both games next to each other, so check it out!

Bonus Examples: Dragonscapes Adventure
Since I spent a lot of time analyzing Frozen city and Whiteout survival, I came across this cute-looking game with super weird creatives. What the hell is happening here? Jesper noticed as well! 


Weird shit, but it's in the game. You will encounter that minigame after playing 2 minutes! Still weird as fuck!
Have you seen the pattern here? No? Okay, let's unpack a little bit. 
Even though many dislike the genre of Hypercasual and it is being proclaimed dead almost every year. Last time even by Voodoo itself, it seems its legacy will continue.
Impacting our industry forward is a go-to trick to survive in the current hostile landscape of rising CPIs and lower LTVs.
The unique accessibility and the ability to capture a truly wide audience, be it 4X, RPG, Idle or Casual, is currently the only way to scale these CPI-hungry machines consistently. 
X-Hero did it well last year, Kingdom Guard and Top war seem to be masters. There is the new frontier of games like Stormshot, Frozen City, Gold&Goblins, Whiteout Survival or Fiona's farm that are development heavy, but capable of scaling.
In the upcoming months and next year, we are going to see more genres implementing this strategy to tackle the ever increasing CPIs.
Oh wow! You made it until here! You must be very engaged. I like that type of players.. Ehm, people!
Please share this article with your (industry friends.) It would mean a world to me. 
Also, subscribe to my newsletter. It's so honest it might actually annoy you. If you are easily annoyed, please don't subscribe. 
Subscribe to Brutally Honest Newsletter